Breast Lift
A breast lift is a surgical procedure which is used to raise anatomical breast and nipple placement, as well as firm and tone ptotic skin and tissue. The common medical name for these varied operations is mastopexy. There are a wide variety of procedures available, each indicated for specific breast sizes and issues. It is very important to undergo the most appropriate procedure for your individual needs to optimize post-operative aesthetic results. Dr. Prasad will discuss your needs and desires in his consultation with you so you understand the best procedure for you.
A breast lift can enhance your appearance and your self-confidence, but it won't necessarily change your looks to match your ideal, or cause other people to treat you differently. Before you decide to have surgery, think carefully about your expectations and discuss them with your surgeon.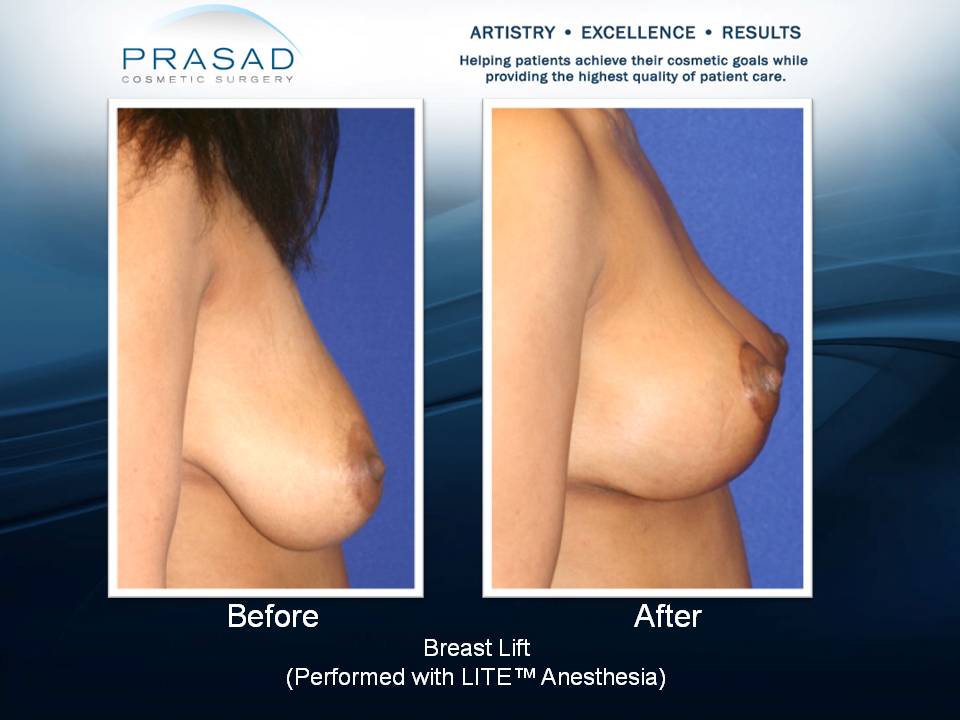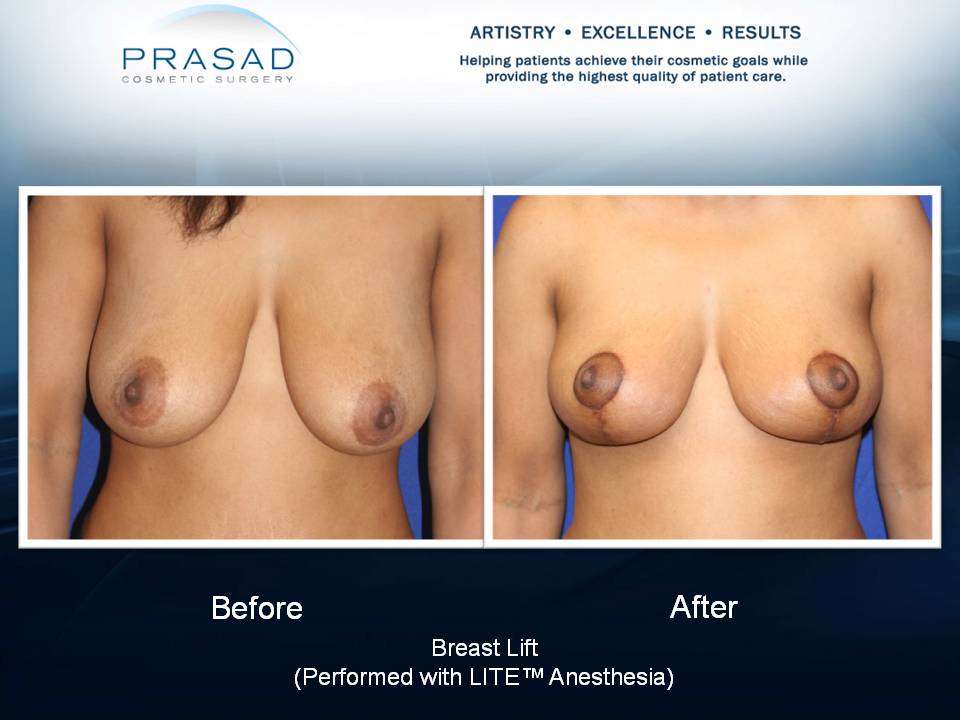 Breast lift surgery is often combined with breast augmentation.
Over the years, factors such as pregnancy, nursing, and the force of gravity take their toll on a woman's breasts. As the skin loses its elasticity, the breasts often lose their shape and firmness and begin to sag. Breastlift, or mastopexy, is a surgical procedure to raise and reshape sagging breasts–at least, for a time. (No surgery can permanently delay the effects of gravity.) Mastopexy can also reduce the size of the areola, the darker skin surrounding the nipple. If your breasts are small or have lost volume–for example, after pregnancy–breast implants inserted in conjunction with mastopexy can increase both their firmness and their size. If you're considering a breast lift, this brochure will give you a basic understanding of the procedure–when it can help, how it's performed, and what results you can expect. It can't answer all of your questions, since a lot depends on your individual circumstances. Please be sure to ask Dr. Prasad if there is anything about the procedure you don't understand.