You have to be a smooth operator to make it in NYC, where running with the bulls (and bears) of Wall Street and navigating the cutting-edge fashion of 5th Avenue require a certain slickness; and minus the unsavory stubble, you are. With today's deal from Prasad Cosmetic Surgery, ditch the unwanted fuzz at Prasad Medical Spa. The friendly professionals will wield state-of-the-art technology to rid your skin of the peach fuzz. You can also improve your complexion with airbrush body bronzing (Only $60). Become the proverbial lion in this concrete jungle — minus an unappealing, furry mane.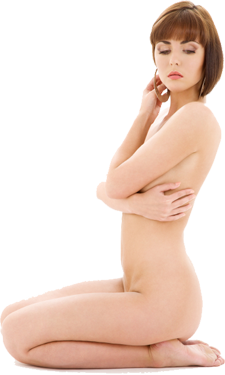 Unwanted facial and body hair is a common problem that can be a source of distress for both men and women. PRASAD Cosmetic Surgery's Dr. Amiya Prasad, an Oculoplastic surgeon and hair specialist, will review with you the in-office laser and light-based hair removal options that will remove excessive or unwanted hair.
Background
Excessive hair growth is classified as either hypertrichosis or hirsuitism.

Hypertrichosis is the excessive growth of body hair in a normal or abnormal pattern. It may be genetic or due to medications, hormones, malnutrition, tumors or metabolic problems.
Hirsuitism is excessive growth of hair in women, but in a male pattern — such as the beard, mustache or lower abdomen and may be due to hormonal problems, medications, tumors or heredity.

Many treatment options for managing unwanted hair have been available over the years, such as shaving and waxing, but these methods are temporary and offer varying degrees of success.
Schedule a consultation with Dr. Amiya Prasad and have these worries addressed and taken care of by PRASAD Cosmetic Surgery where your satisfaction is our goal.