Microdermabrasion Technology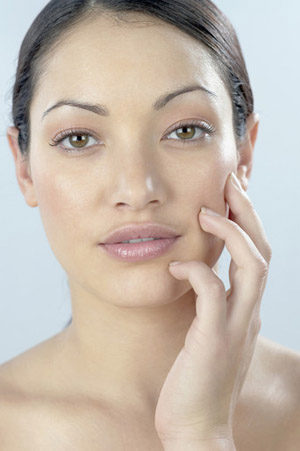 Microdermabrasion is a popular procedure in our New York City and Garden City Medi Spa clinics and is classified as superficial dermabrasion, or exfoliation. This method employs tiny aluminum oxide crystals which are sprayed onto the skin and immediately sucked up along with dead skin cells. Many patients report that their skin feels smoother after this treatment. Some of the reasons why this treatment is so popular is because it is painless, there is no recovery time after the procedure, and it is safe on any skin color or type.
This procedure is one that is very effective for men as well as women. The exfoliation will effectively clean your skin far deeper than any washing done at home will ever do, and it is common knowledge that maintaining your skin's texture and glow is important to keeping your natural, youthful look.
The purpose of dermabrasion is to smooth the skin and, in the process, remove small scars (from acne), moles or fine wrinkles.
The mechanical method remains popular because it is affordable and produces practically the same results that the laser method does. One of the disadvantages of dermabrasion, however, is that it can exfoliate skin only 15-25 micrometers deep, which means that it cannot be used for deep wrinkles. Dermabrasion treatment carries few possible side effects or complications. However, some patients may experience dryness, sun sensitivity, and temporary bruising on the treatment area.
Microdermabrasion generally refers to a non-surgical procedure that abrades less deeply than dermabrasion. Although the mechanism of the two procedures is similar, the difference in the depth of the abrasion results in different recovery times. Dermabrasion recovery time may take as much as several weeks to several months whereas microdermabrasion often incurs no downtime.
You may hear about microdermabrasion kits for home use but be careful with these. Prasad Cosmetic Surgery, under the supervision of Board-certified Oculoplastic surgeon Dr. Amiya Prasad, a "superspecialist" in face and eyes, uses only the latest in microdermabrasion procedure technology available and his trained staff will ensure that you are treated with experienced, professional care. When it comes to you, you should have the very best.
Schedule your appointment now at Dr. Prasad's offices in Manhattan, NY (212)265-8877 or Garden City, Long Island NY (516)742-4636