Juvederm Voluma® XC is an injectable cosmetic filler gel containing hyaluronic acid and a small percentage of lidocaine that is meant to help ease any discomfort. Voluma is much thicker and smoother in consistency, and is designed specifically to add volume in the cheek area to restore the "apples" in the cheeks. Voluma comes from the Restylane family of fillers and is FDA-approved.
Created with VYCROSS™ Technology
Juvederm Voluma® XC was created with Juvederm's VYCROSS™ technology, which means that it consists of 10% high-molecular weight and 90% low-molecular-weight hyaluronic acid, as opposed to the 100% high-molecular-weight of other hyaluronic fillers.
The benefit of fillers created with VYCROSS™ technology is that they are much smoother in consistency, therefore easier to inject into the skin, and is less painful. Since it is smoother, it also produces more natural-looking results.
Youthful Volume Designed for Deeper Tissue Placement

One of the more distinctive signs of youthfulness can be seen in features such as the "apples of the cheeks", "baby fat" or "cherub cheeks". This cheek fullness is immediately noticed as a sign of youth, even before wrinkles are perceived by others.
While other hyaluronic acid fillers, including Juvederm XC (from the same company), are designed for volume loss for various areas of the face like the corners of the mouth, the under eye area, etc., Voluma is designed specifically to add youthful volume to the upper cheek and submalar areas.
Juvederm Voluma FAQ
Where is Juvederm Voluma Injected?
Voluma is designed to be injected at a much deeper level than other dermal fillers—deep within the dermis and right on top of the facial bones or cheekbones. Since Voluma is thicker and heavier in consistency, it allows it to sit deeper in the skin and stay in place, and gives a lovely volumizing and lifting effect. Less viscous fillers placed closer to the skin surface need to be lighter as to not weigh the skin down and sag.
Juvederm Voluma®XC Treatment Areas
Upper and mid cheeks
Chin
Jowls (this area may not be directly injected with Voluma, however, the area can be complimentarily lifted when Voluma is used on the cheeks)
Can You Use Juvederm Voluma in Lips?
Voluma cannot be used around the eyes, on the lips or along the nasolabial folds, as these areas need fillers that are less bulky and more flexible to smoothly fill out the contours of one's face naturally.
Is Juvederm Voluma Safe?
Hyaluronic Acid (HA), of which most cosmetic fillers in the market are made up of, is a naturally-occurring substance in the body, making it safe for cosmetic use. The substance is also quite flexible—in a case wherein hyaluronic acid administration is overdone, the material can be dissolved with the enzyme Hyaluronidase.
How Long Does Juvederm Voluma XC Last?
In terms of longevity, Voluma is quite impressive. Since this type of filler has a thicker viscosity than other hyaluronic acid fillers, it is absorbed more slowly by the body, allowing you to retain that youthful lift for much longer. Less viscous hyaluronic acid fillers like Juvederm XC can last about a year depending on the individual, however, the more full-bodied Voluma can last about 18 months to two years.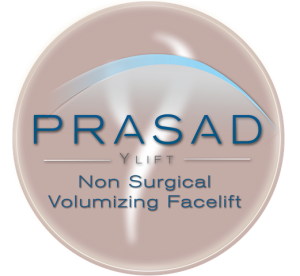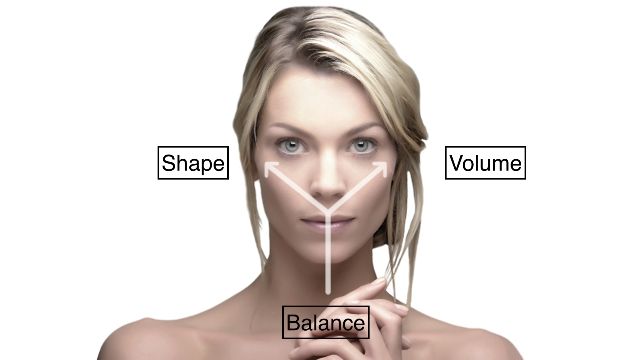 An Important Component of the Y Lift®
The Y Lift is based on the principle of "structural volumizing", which refers to the renewal of lost volume deep within the tissues of the face, near the facial bones, for the purpose of restoring a youthful facial contour. Since Juvederm Voluma® XC is one of the thicker fillers whose main role is to restore cheek volume, it is an important component of the Y-Lift procedure in terms of adding volume and lift to the cheek area.
See and Hear from our Featured Patient, Lisa
Keep in mind, however, that the effectiveness of fillers has little value unless they are administered at the hands of an experienced cosmetic surgeon. As an Oculofacial plastic surgeon with over 20 years of experience, Dr. Amiya Prasad has come to understand that cosmetic procedures such as this require an artistic touch and an eye for detail. The technique and manner in which such procedures are executed play as great a role as the products themselves, and without skillful manipulation, even the finest products can be rendered ineffective.
If you have any cosmetic concerns or questions about this type of treatment, Dr. Amiya Prasad and his staff are ready and available to listen or help you develop a treatment plan that is best suited for you and your needs. Simply set a consultation appointment with us today at our Manhattan office at (212) 265-8877 or our Garden City, Long Island office at (516) 742-4636. Our lines are open 24 hours a day, 7 days a week.