Welcome to Prasad Cosmetic Surgery
---
---
Amiya Prasad, M.D., FACS is a Board Certified Cosmetic Oculofacial Plastic Surgeon (specializing in complex eyelid surgery and facial rejuvenation surgery) with two practices in New York—Manhattan and Garden City, Long Island. He is Board-Certified by the American Board of Cosmetic Surgery in Cosmetic Surgery of the face and body, breast augmentation, and extremity surgery.
Over the past 20 years, Dr. Prasad has established himself as an artist who consistently delivers excellence in procedures, practice, and results. His core values of treating his patients like his own family has helped him create methods of sedation that allows quick recovery, maximizes safety, and helps his patients get back to their busy lives as soon as possible.
He is also committed to educating the public about the field of cosmetic medicine through his own YouTube channel and in his book The Fine Art of Looking Younger. In his many years of practice, Dr. Prasad has earned recognition for his work in eyelid surgery and facelifts, making him "super-specialist" in cosmetic procedures and the treatment of the eyes and face. Dr. Prasad's unique approach to performing procedures such as breast augmentation through the armpit (transaxillary) under local anesthesia with LITE™ sedation (no general anesthesia) has his patients back to their regular activities in less time than most traditional surgeries allow. Dr. Prasad is also renowned around the world for is non-surgical treatment for male and female hair loss using regenerative medicine technology that can reverse thinning hair called Hair Regeneration.
PRASAD Cosmetic Surgery is a full-service cosmetic surgery practice with two offices in New York, staffed by skilled and experienced professionals with proper credentials, in state-of-the-art Joint Commission-accredited facilities.
PRASAD Cosmetic Surgery welcomes patients to our Manhattan and Garden City locations from New York City, the Tri-State area, and around the globe. Combining aesthetic knowledge with unparalleled surgical skills, Dr. Prasad has honed these strengths, abilities and experiences into a practice that delivers excellence in both artistry and results.
---
"Dr. Prasad is the best! He makes you feel very comfortable and explains your procedure in detail. He removed the bags from under my eyes 28 years ago and they never came back. The staff was also wonderful. I highly recommend Dr. Prasad!"- J. Z.
"I am feeling super pleased with my results, I could not be happier. When I first did the treatment I don't know what I was expecting but what I got has far exceeded my expectations. I would recommend anyone who is questioning their hair loss to see this doctor, after 1.5 years I have seen some incredible growth."-MsCaliforna09
"The office was very friendly, fast response, the procedure was painless and non invasive. I was able to get the treatment done in the morning and go to work and meeting in the afternoon and no one even knew I had the procedure done!" – M. P.
"I could not have asked more from Dr. Prasad and his staff.
The attention to detail, patient care, and positive environment are exceptional.
The results were as the doctor described – excellent.
The procedure included blepharoplasty, upper lids, and ptosis.
"-harlemdude9962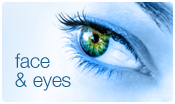 ---
With more than 20 years experience in specialized cosmetic surgery of the eyes and face, PRASAD Cosmetic Surgery has helped patients from all around the world achieve a more youthful look while retaining their unique facial character. With his natural-looking aesthetic and precise artistic sense, Dr. Prasad performs minimally invasive to deep plane facelifts; necklifts; eye lift surgeries such as eyebags, Asian eyelid surgery, ptosis repair; and advanced reconstructive surgery of the eyes and face.
Dr. Prasad developed his own sedation method of local anesthesia with LITE® IV sedation to minimize recovery time without compromising the quality of surgery, and maximizing patient comfort and safety.
PRASAD Cosmetic Surgery is at the forefront of regenerative medicine technology such as the use of extracellular matrix for wound healing and improving the appearance of incisions used for cosmetic surgery such as in facelifts. He's also developed methods to use PRP to improve the appearance of scars.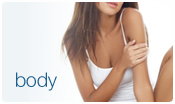 ---
As an overall health advocate, Dr. Prasad serves patients who live healthy lifestyles, but need a little help to look the way they feel. He is known for his unique approach to breast augmentation using the "transaxillary" or "through the underarm" method. One great advantage to this method is that it requires no incision in the nipple or under the breast since the implants are placed through the armpit.
This procedure is often part of an overall plan for a "mommy makeover". Another advantage is that Dr. Prasad performs transaxillary breast augmentation under local anesthesia with LITE™ Anesthesia avoiding the patient having to go under general anesthesia. Recovery is more comfortable and faster this way. Using new regenerative medicine technology, Dr. Prasad has advanced the healing process and restore many of the effects of aging. His mastery of extracellular matrix (ECM), an advanced wound healing material distinguishes him from many surgeons who have been unable to use this material effectively. In many cases incisions can heal so well that they can't be seen.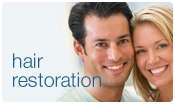 ---
Hair is not lost suddenly, rather it grows progressively thinner until it disappears.Dr. Prasad is changing the hair restoration industry by shifting focus from limited hair transplants that don't stop hair loss, to a non-surgical method that stops progressive hair loss and thickens thinning hair.
His TrichoStem® Hair Regeneration treatment thickens thinning hair to stop and reverse the hair loss process, with results of naturally thick hair density exceeding any hair transplant. The formulation is based on his mastery of ACell's extracelluar matrix (ECM) and platelet-rich plasma that triggers dormant adult stem cells to revitalize a healthy hair growth process.
Over the last 5 years, Prasad Cosmetic Surgery has helped over 1600 patients from all over the world.
TrichoStem® Hair Regeneration can also be used before, during, or shortly after a hair transplant to improve the results. We've observed clinically an increase in survival of the hair grafts and  thickening of the native hair surrounding the transplanted hair.