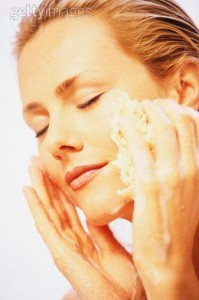 1-Exfoliate – Exfoliate, Exfoliate!  Spring is right around the corner, and before we bare it all, we must exfoliate to get rid of all the dead skin cells, and get that radiant glow!
2- Hydrate –  Hydrating is so important, not only drinking a ton of water but also using the right moisturizer! Prasad Medical Skincare line has the perfect intense hydrating lotion for everyone!
3- Protect –  With the spring right around the corner, the Sun's rays are getting stronger every day! We must use an SPF of at least 30, and make sure to reapply! For great protection try Dr. Prasad's Moist silk defense SPF 30. Not only will it protect you from the harmful rays, it also has a sheer tint that really evens out the skin tone and gives a nice flawless finish to your skin!
4-Glow –  Spring time is coming we all want to get rid of that winter pastiness, forget about the sun! Try our Airbrush body bronzing, you will get that flawless tan without the harmful rays of the sun!