Lack of training and experience is disastrous regardless of specialty.You may have seen the recent article in USA Today on Sept. 14th. "Cosmetic Surgery By Non-Certified Doctors May Cost Less But Also Bring Risks."
Although board certification in plastic surgery is one standard, it by no means guarantees the absence of complications and deaths. Most plastic surgery residencies fall short on experience related to cosmetic surgery hence a defined specialty of Cosmetic Surgery is needed.
The American Board of Cosmetic Surgery certifies doctors as Diplomates in General Cosmetic Surgery, Facial Cosmetic Surgery and Body, Breast and Extremity Surgery. This status requires training through approved fellowships, a number of cases specifically in cosmetic surgery (far exceeds the standards for cosmetic surgery by the American Board of Plastic Surgery), and successful passing of a written and oral examination.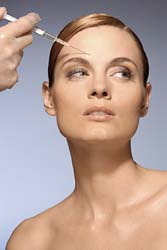 Based on the relatively small number of doctors who meet this standard, the majority of doctors identifying themselves as Cosmetic Surgeons are not Diplomates as defined by the American Board of Cosmetic Surgery. The American Academy of Cosmetic Surgery provides an excellent open forum for doctors of all specialties to learn more about Cosmetic Surgery. In my opinion, physicians or surgeons considering expanding beyond their primary specialty (long after training has been completed) must apply the same standard in treating their patients as they would their own family members. This means proper didactic instruction with hands on training with ongoing supervision by an experienced surgeon until a level of comfort is attained.
As a specialist, I have seen complications from many different doctors including board certified plastic surgeons (one only needs to look into the claims for malpractice to understand that there are many more claims against board certified plastic surgeons compared to the wide array of doctors identified as Cosmetic Surgeons). I have personally observed surgeons whose original specialty was in one area who have become exceptional in Cosmetic Surgery and teach their techniques to other surgeons. Sometimes it may be deceptive when a skilled surgeon teaches as it appears to the uninformed as "easy". Mastery of technical skills and sound clinical judgment takes years to develop.
Doctors whose egos are greater than their experience ultimately face a lot of problems. I encourage doctors who I teach to be conservative and be prepared for complications (by having an experienced surgeon as backup) before doing a procedure on their own for the first time. Tolerance for major complications is less for Cosmetic Surgeons than it is for Plastic Surgeons due to the political and economic forces which ultimately compromise patient care. I would go so far as to say that if there were a more collegial environment, less experienced doctors would be more willing to reach out to their more experienced colleagues when they need help. Instead, many of these doctors with limited experience offer low prices and work in unregulated environments.
Of course there are many board certified plastic surgeons who also offer low fees with high volume surgery and have the same complications. Surgery requires time and focus on the health of the patient as well as the desired results of the same patient. There is no question that insurance reimbursements will continue to push physicians into choosing aesthetics in some form or another. The tragedy is that with more doctors leaving their primary specialty for aesthetics, there will be fewer qualified physicians to take care of people for actual medical care.
Follow Up from this story below:
The article "Lack of training can be deadly in cosmetic surgery" appropriately emphasizes the importance of choosing a surgeon who is properly trained and experienced in cosmetic surgery to minimize the risk of complications and poor outcomes.
However, the article conveys misleading information implying that doctors who complete residencies in specialties other than plastic surgery, including "vision" doctors, lack the training necessary to competently perform cosmetic surgery. The American Society of Ophthalmic Plastic and Reconstructive Surgery (ASOPRS) rejects this premise.
We represent ophthalmic surgeons specializing in oculofacial surgery. The society has been the accrediting body for fellowships in this plastic surgical subspecialty for more than 40 years; our members have extensive training and experience in aesthetic surgery. Not only do our board-certified members complete a two-year fellowship program after three years of postgraduate surgical training, but they also have to pass qualifying examinations and demonstrate proficiency in a significant number of cosmetic and reconstructive surgical cases.
As highly skilled and trained surgeons in the field of aesthetic surgery, our society endorses the message that patients should be selective when choosing a cosmetic surgeon and be informed about that surgeon's education, certifications, reputation and experience.
Jan W. Kronish, M.D., president
ASOPRS; Delray Beach, Fla.
Read full story at: http://www.usatoday.com/news/opinion/letters/story/2011-09-27/cosmetic-surgery-safety/50574454/1