Hooded eyelid surgery is commonly performed to improve eyelid hooding, relieve sagging and redundant eyelid skin, and extra or prolapsed orbital fat caused by genetics or aging. Hooded eyelid surgery, also called upper blepharoplasty, or cosmetic upper eyelid surgery, makes eyes appear more open and vibrant. To achieve the best results, both the skin and the underlying fat pockets are frequently reduced.
Hooded Eyelid Surgery Before and After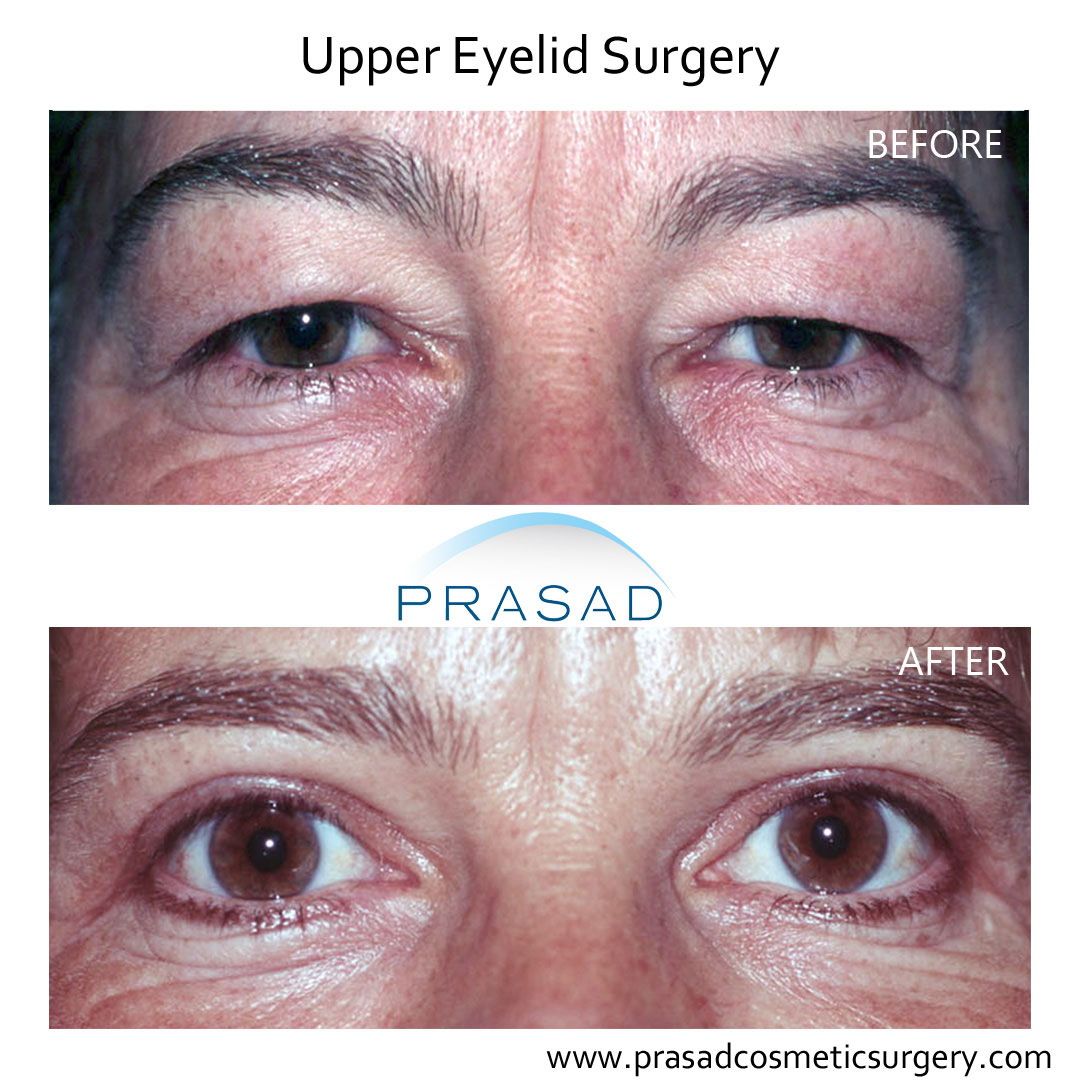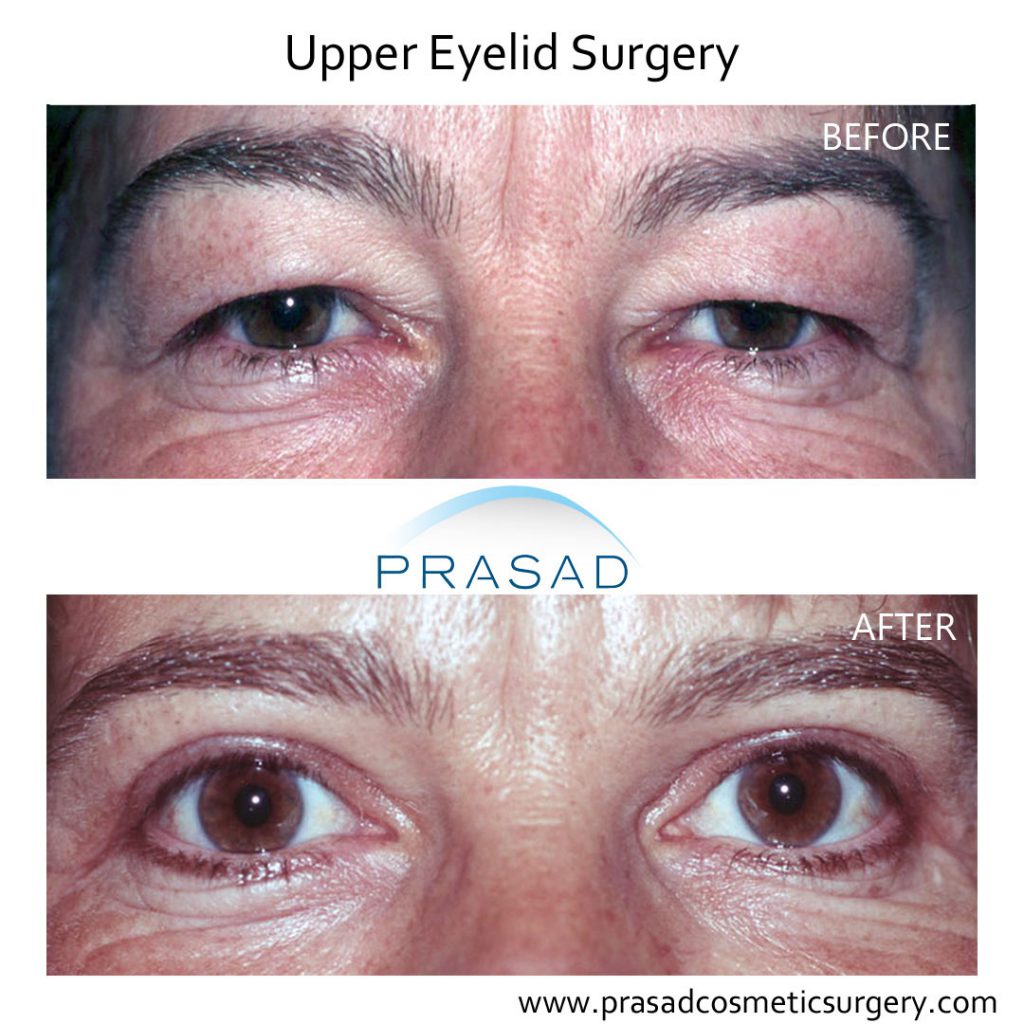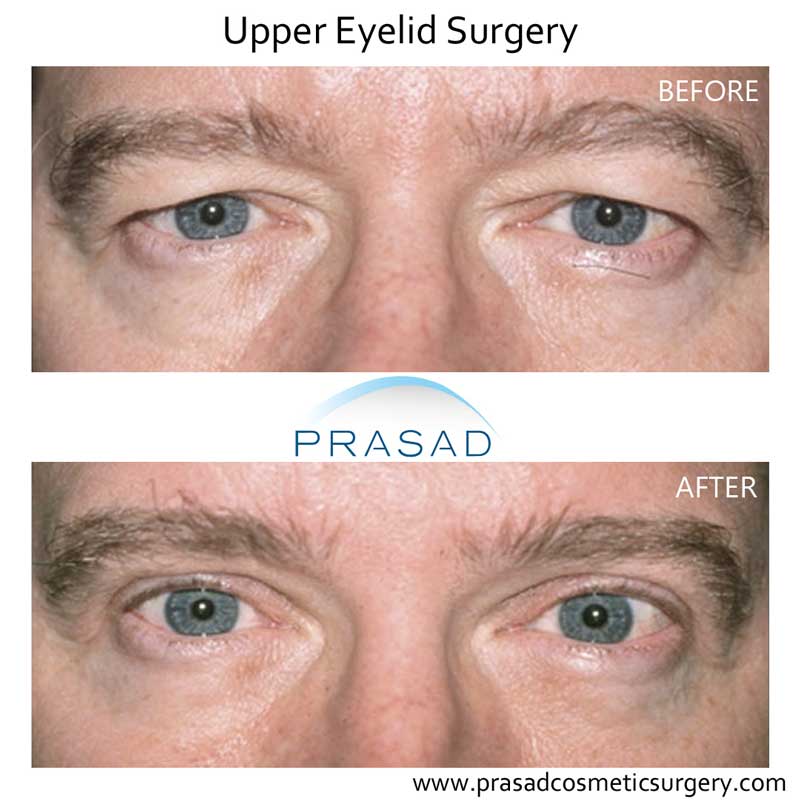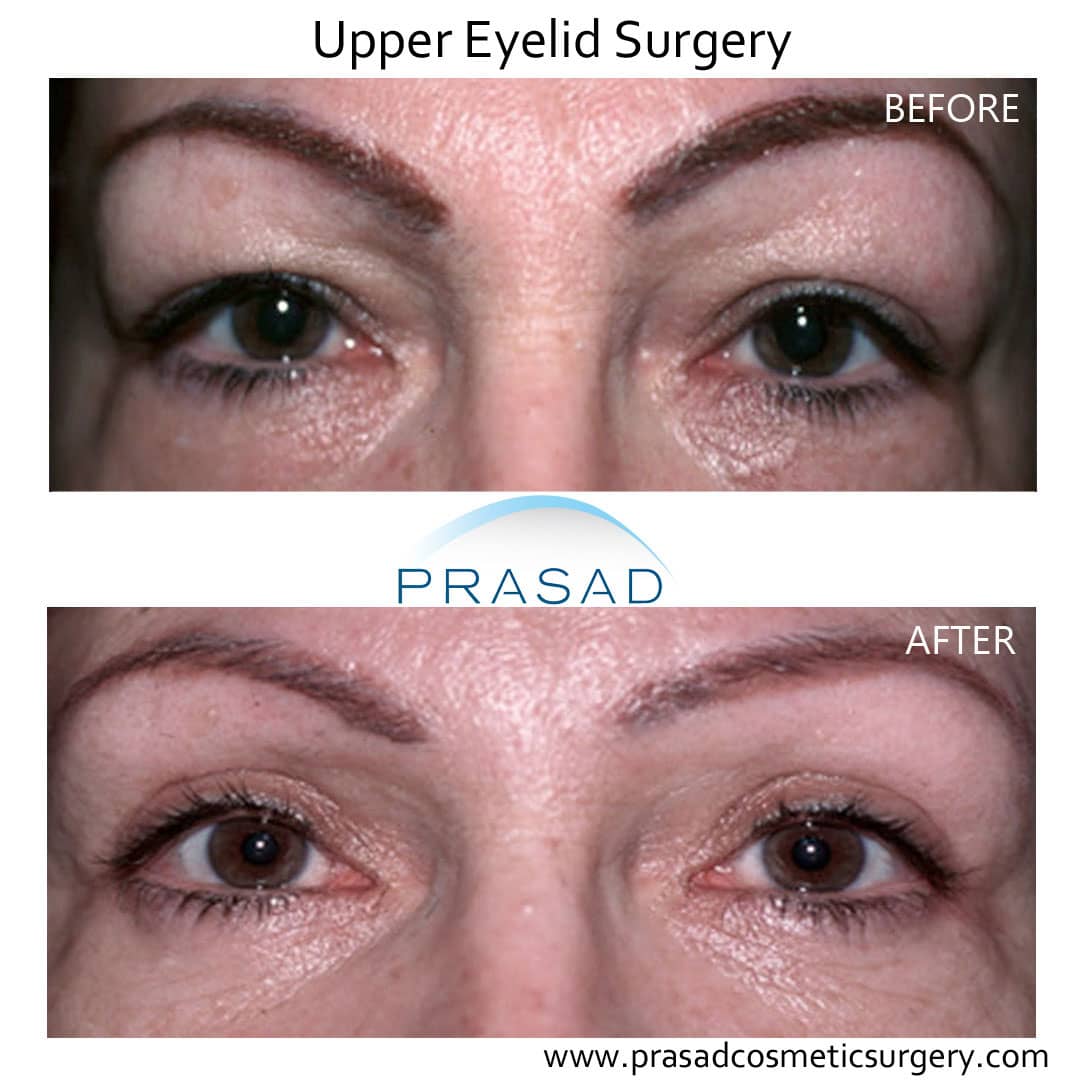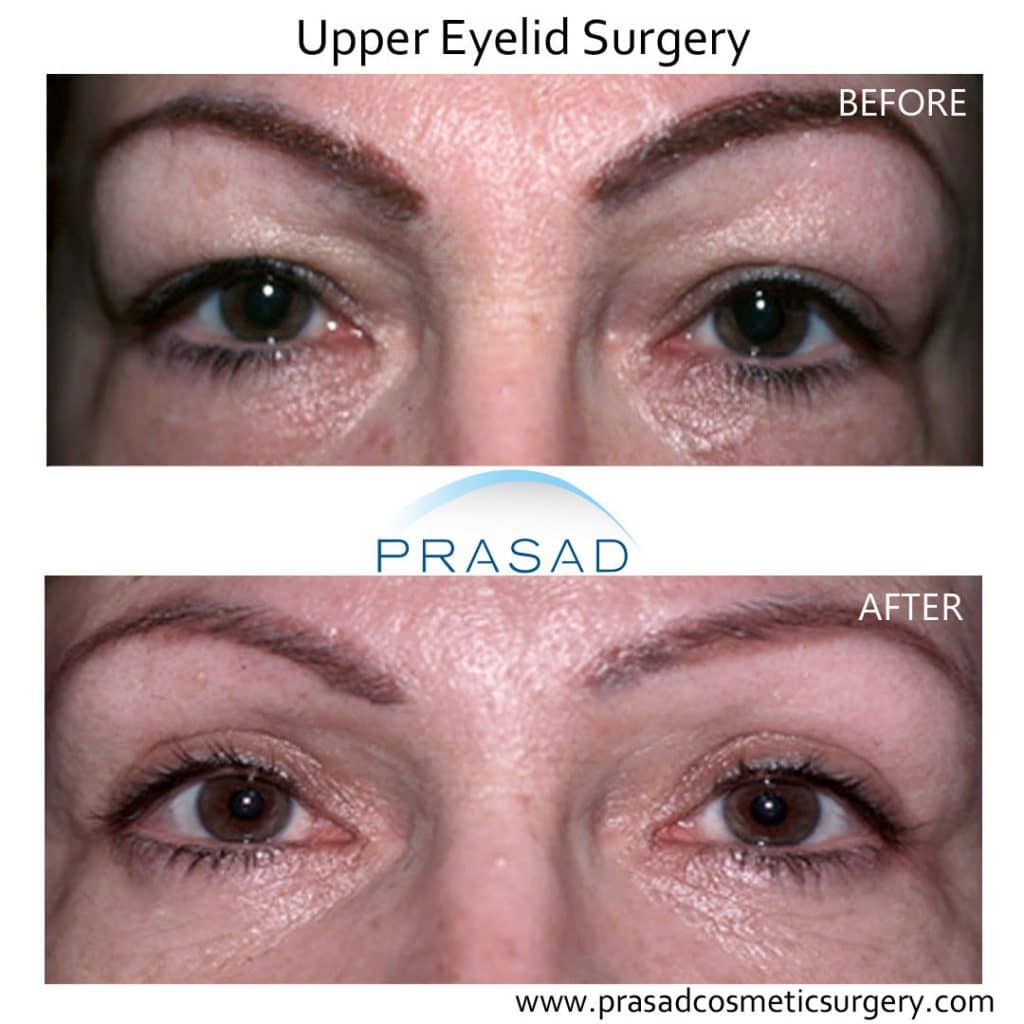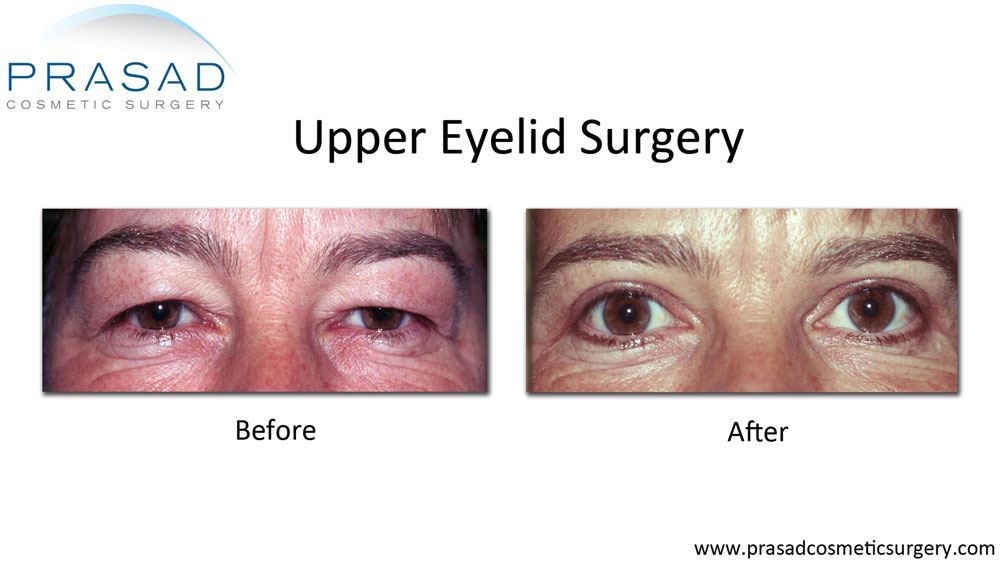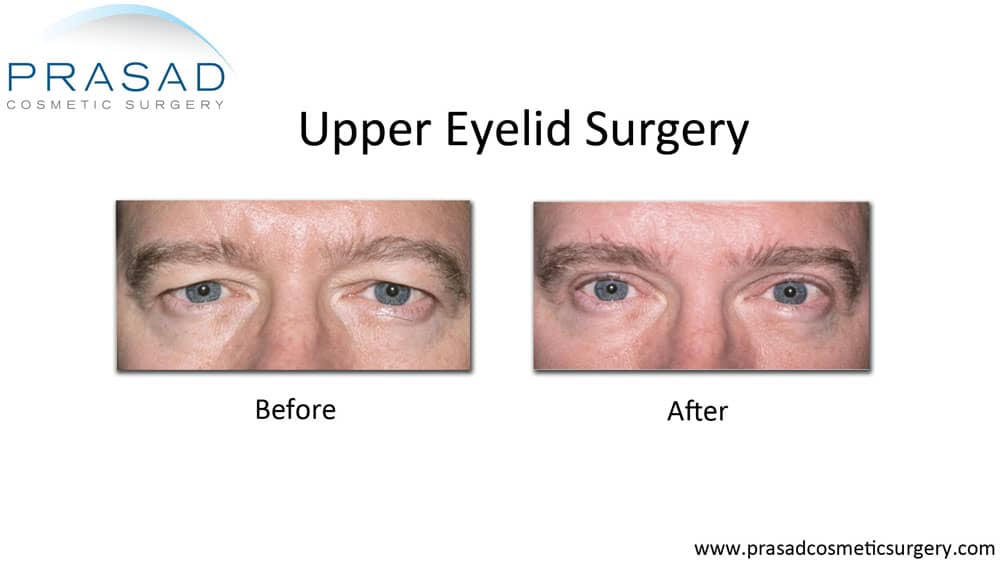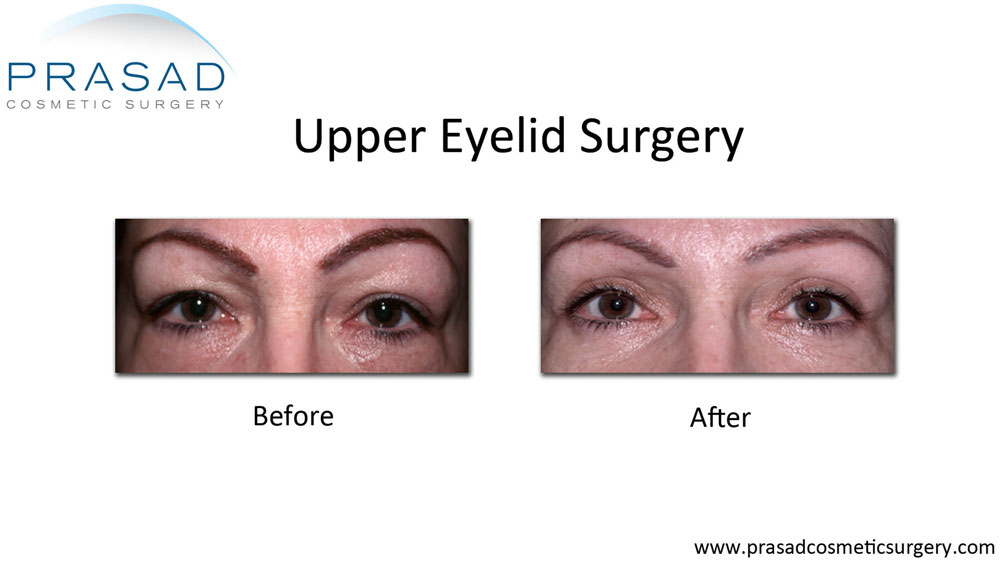 View upper blepharoplasty before and after gallery
In my opinion, the goal of hooded eyelid surgery is to reveal the true shape of the hidden eyes. Hooding over the eyes defines the perception of the eye shape, so it can unintentionally convey sadness, fatigue, anger, or disapproval.
Understanding the goal of revealing the true shape of the eyes while keeping them open is critical to performing an ideal procedure. An artistic plan is used to determine the design, the amount of skin to be addressed, and the amount of soft tissue and underlying fat pockets to be contoured. The execution of this plan necessitates technical expertise, and the efficient performance of upper eyelid surgery/ upper blepharoplasty.
Upper eyelid blepharoplasty and almost all of my surgeries are performed under local anesthesia with LITE IV sedation, so general anesthesia is completely avoided. This method is more comfortable for the patient, and allows for a faster recovery with less downtime. My patients go home immediately after surgery, and usually return to work within a week.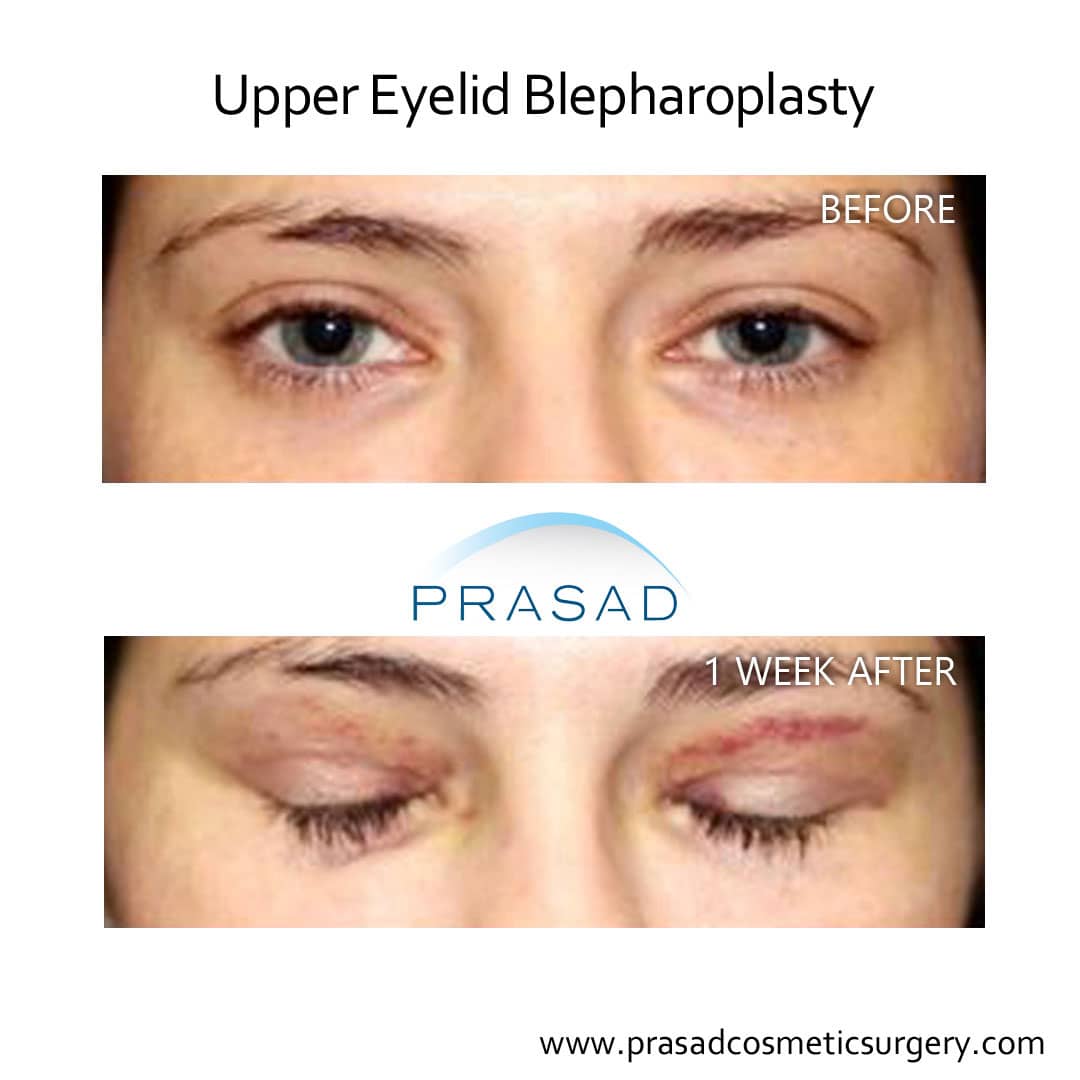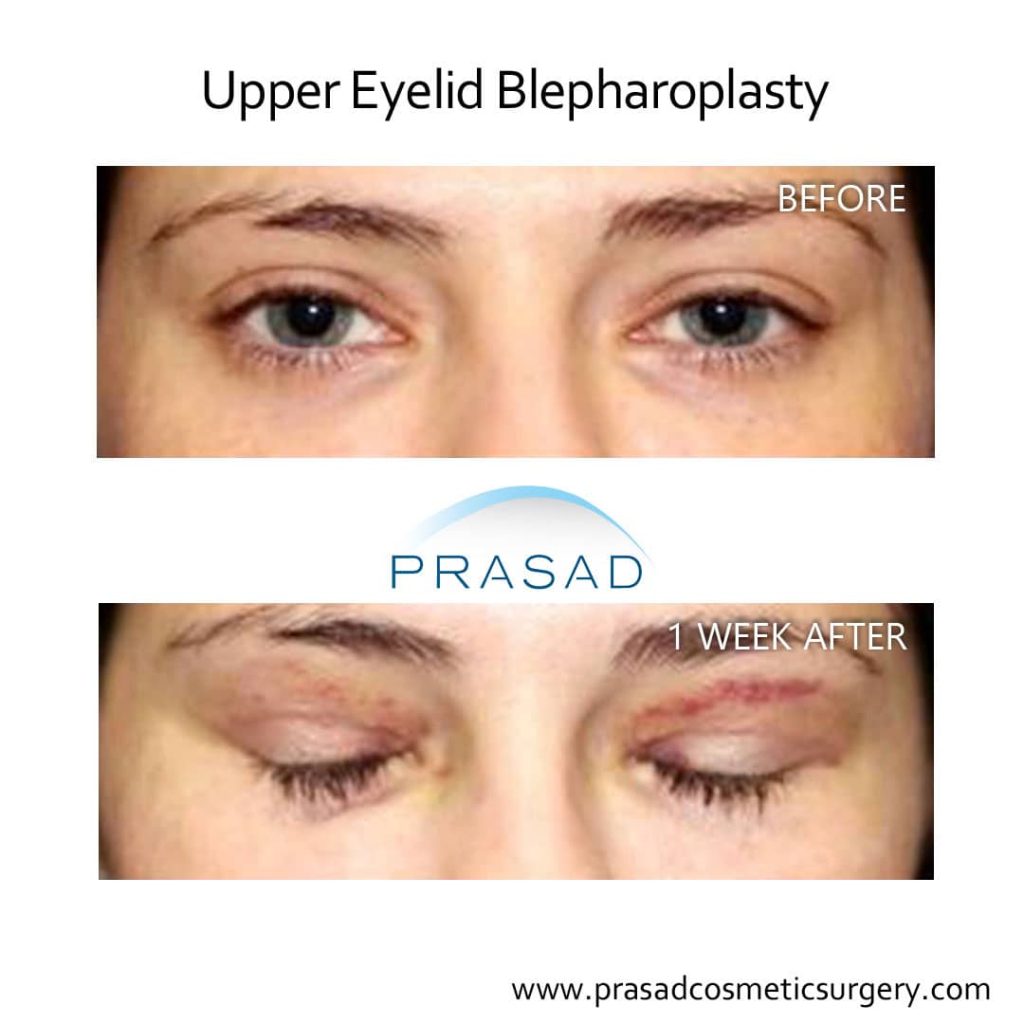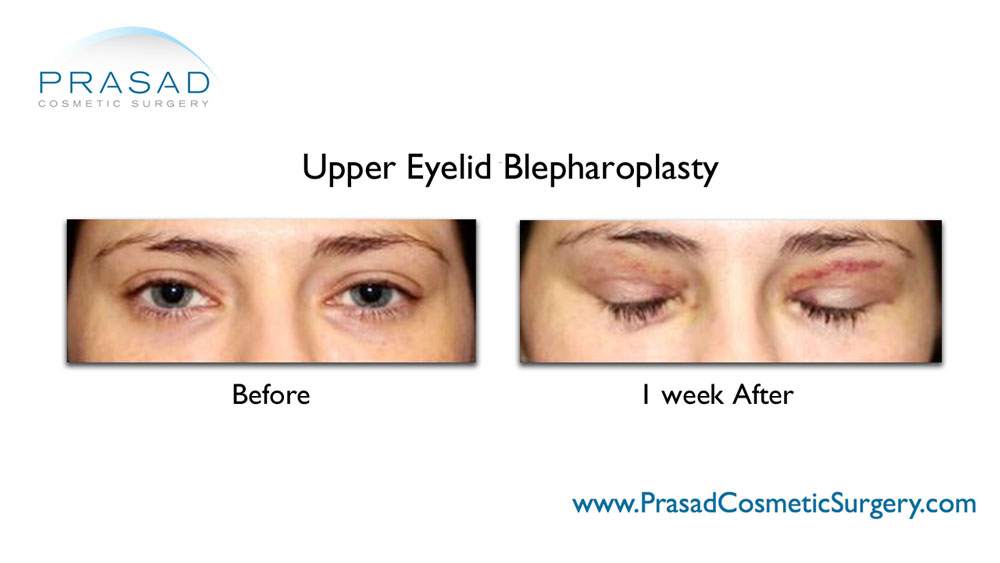 In terms of healing after surgery, the first 48 hours are spent dealing with swelling. For the first two days, I advise my patients to apply cold compresses for 20 minutes on, and 20 minutes off while they are awake to help with temporary swelling. For the sutures, I also prescribe antibiotic ointment to prevent infection, but only for the first two days after surgery to avoid an allergic reaction, or contact dermatitis.
After the first 48 hours, I advise my patients to use warm compresses, also 20 minutes, and 20 minutes off to help clear fluid. They are then advised to use a petrolatum-based ointment like Aquaphor on the incision lines to help facilitate healing, and avoid contact dermatitis or an allergic reaction from prolonged use of antibiotic ointment.
A week after surgery, the sutures are removed from the eyelids.My patients generally look good for social events within 1-2 weeks of surgery, with residual swelling, and maybe some bruising that may be covered with makeup. Temporary swelling dissipates in the weeks and months after surgery. We usually take our before and after pictures about 6 months after surgery, but full surgical healing takes about a year. A healthy lifestyle contributes to optimal healing, so smoking, a lack of sleep, and a poor diet can all contribute to suboptimal recovery.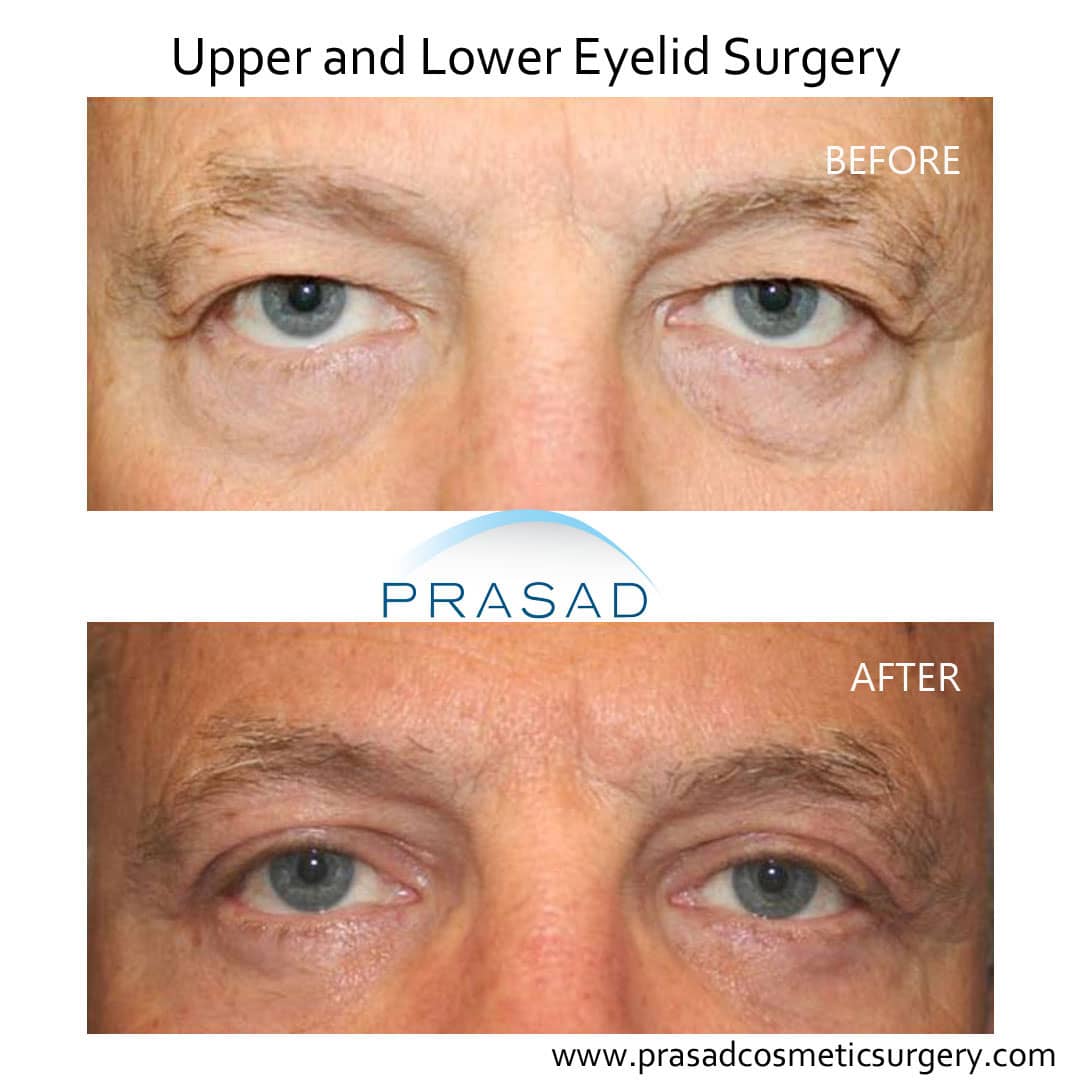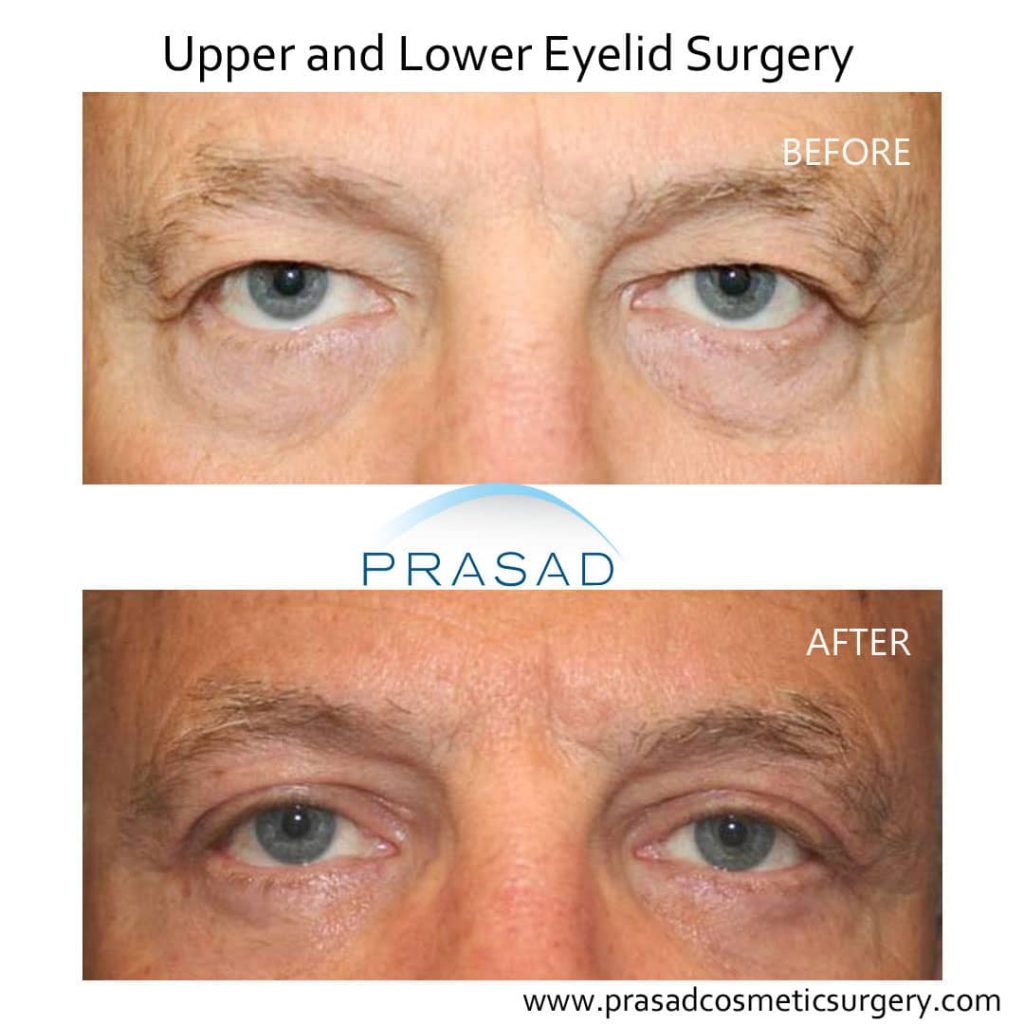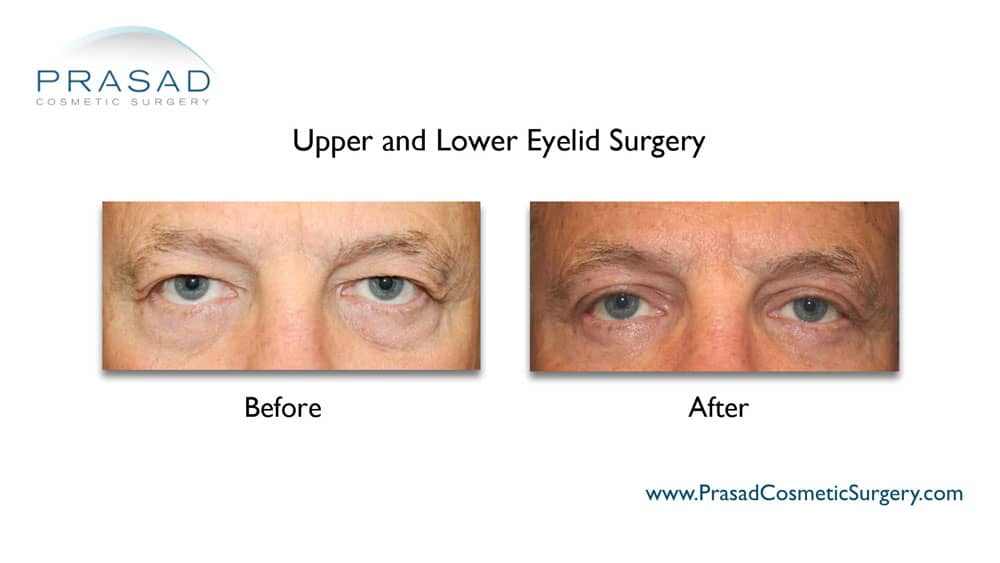 Upper eyelid surgery recovery time can be shorter than many people believe. Patients can return to work quickly and enjoy their refreshed-looking eyes thanks to local anesthesia and LITE sedation, as well as meticulous surgical technique, and proper aftercare.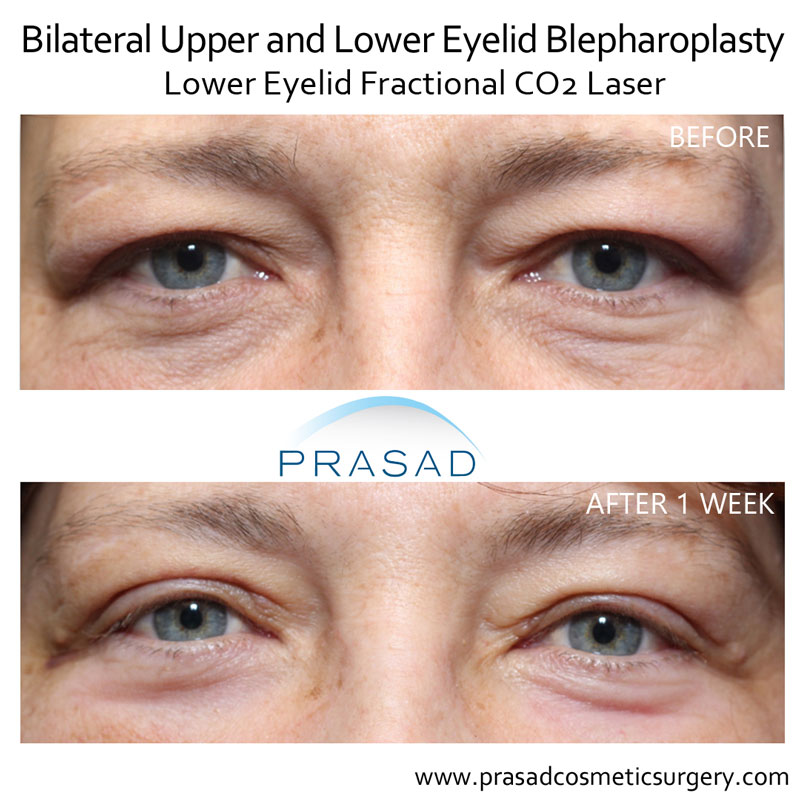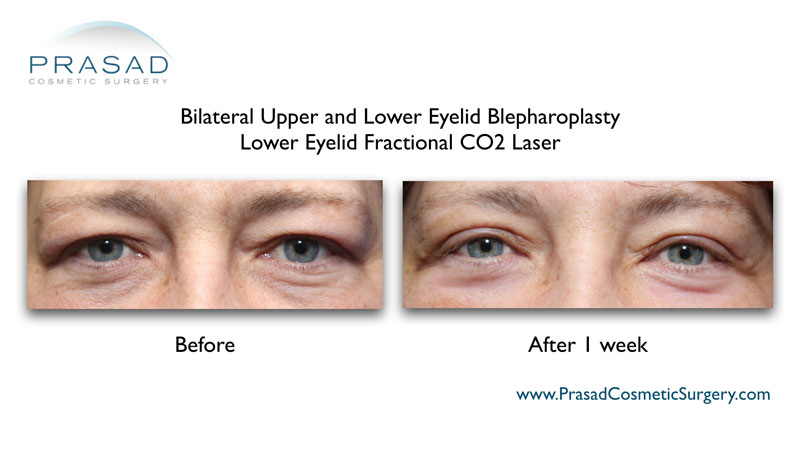 Best Blepharoplasty Surgeon in New York
Dr Amiya Prasad is a Board-certified cosmetic surgeon, and a Fellowship-trained Oculofacial Plastic and Reconstructive Surgeon. He's been in practice in Manhattan and Long Island for over 20 years. He specializes in upper and lower eyelid cosmetic surgery, including eyelid hooding, under eye bags, and Asian double eyelid surgery. He also performs specialized eyelid surgeries such as ptosis correction, thyroid eye disease restoration, and revision procedures for eyelid surgeries performed by other doctors. You can contact our offices to schedule a consultation in Manhattan at (212) 265-8877; Garden City, Long Island at (516) 742-4636; or Vienna, Virginia at (703) 356-1336. Or you can fill out the contact form below, and we'll get back to you.