People frequently believe that surgical hair transplants are the most effective treatment for hair loss. Although hair transplant surgery can be effective, most people are dissatisfied with the lack of coverage and density. People who are experiencing hair loss will naturally inquire as to how many times the surgery can be performed. I'll go over what hair transplant surgery is, and non-surgical options for hair loss treatment.
Throughout my career, I've performed hair transplant surgery. For many years, I was frustrated by the difficulties of hair transplant results due to graft survival variability. In 2011, I used a material called extracellular matrix by the company ACell to improve hair graft survival. After about a year, I discovered that native thinning hair that had not been transplanted had increased in number and thickness.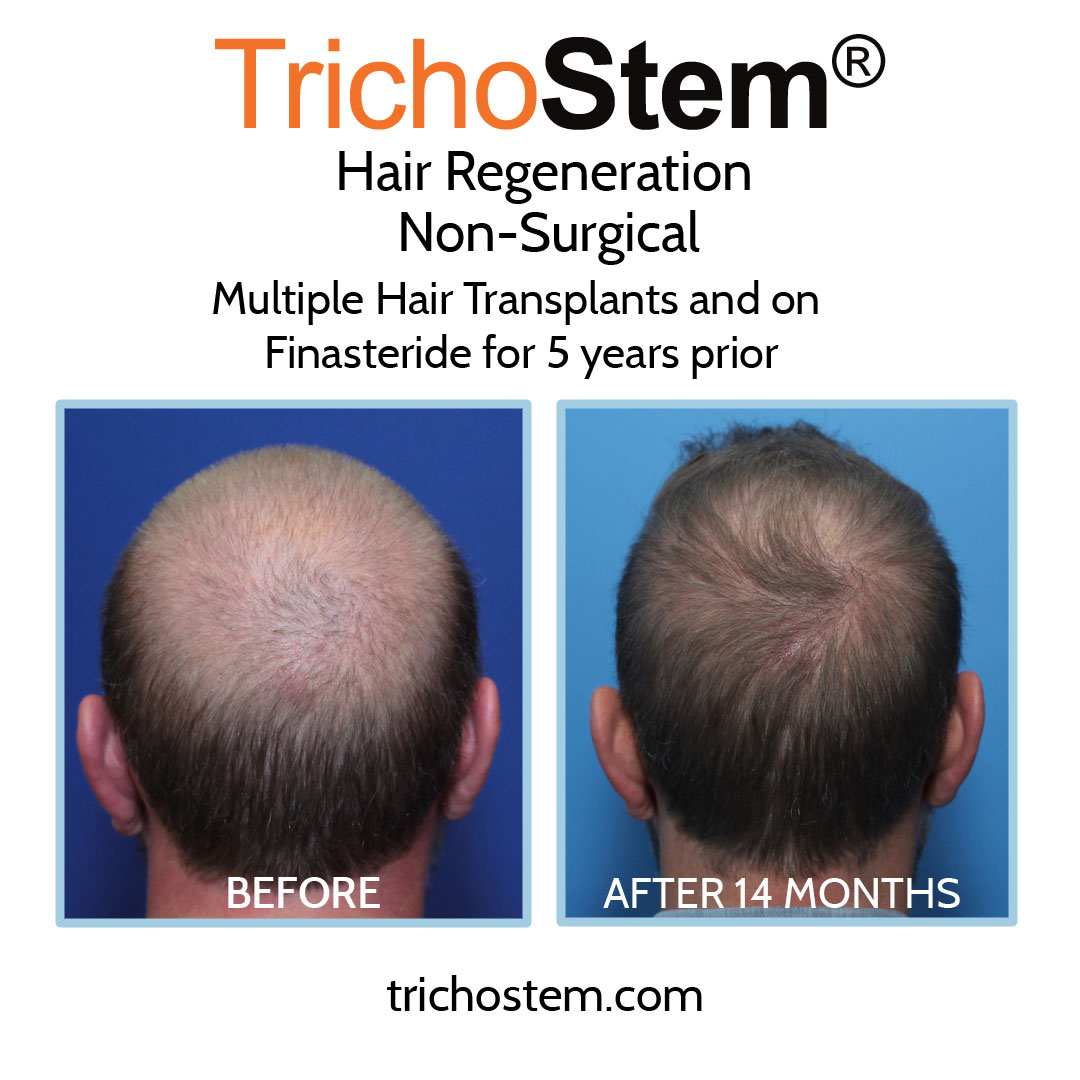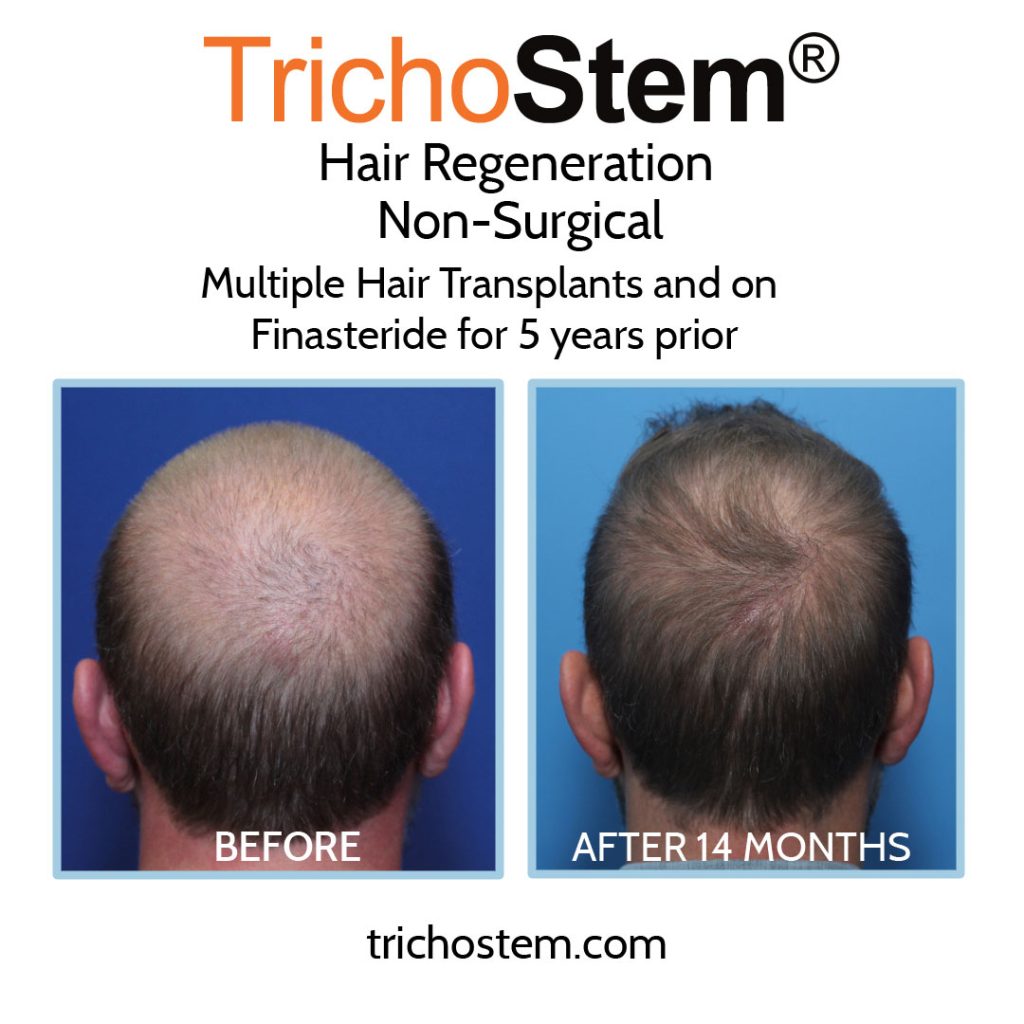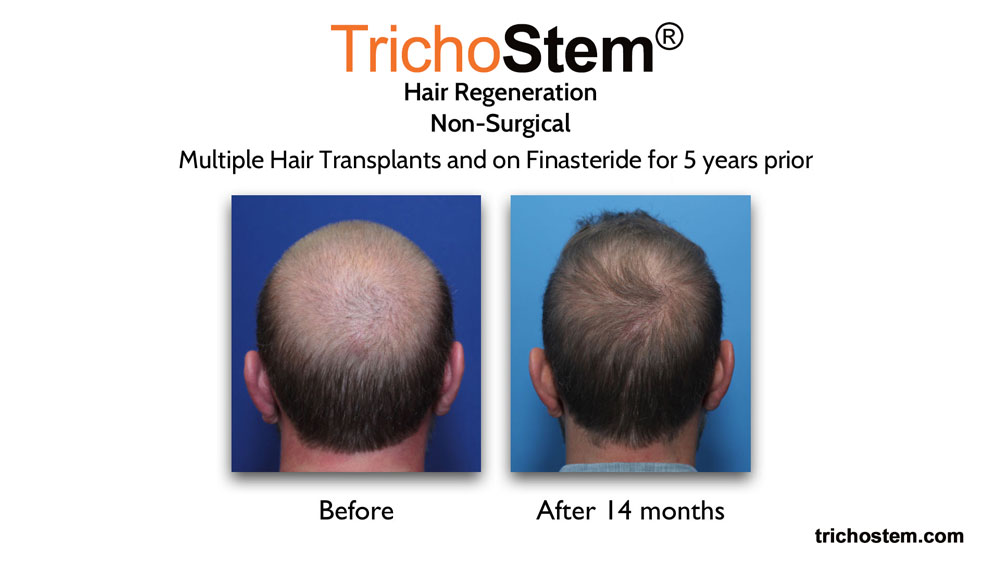 Over the course of several years, I refined this initial discovery into TrichoStem Hair Regeneration, a non-surgical, stand-alone treatment for male, and female pattern hair loss. Every year since 2011, we've treated hundreds of patients from all over the world. With the success of our system, we decided to open a separate hair loss treatment center in Northern Virginia.
Understanding the Limits of Multiple Hair Transplant Surgeries
If you're thinking about having multiple hair transplant surgeries, you should know that there are only a limited number of hair grafts available for transplantation. The number of grafts is limited whether you undergo follicular unit extraction or FUE, where hair grafts are harvested from a wide area in the back and sides of your head, or follicular unit transplantation aka "FUT," where a strip of hair bearing skin is harvested from the back of your head. Since hair follicles do not regenerate after being extracted, they are valuable and irreplaceable, which is why graft survival in hair transplants is critical.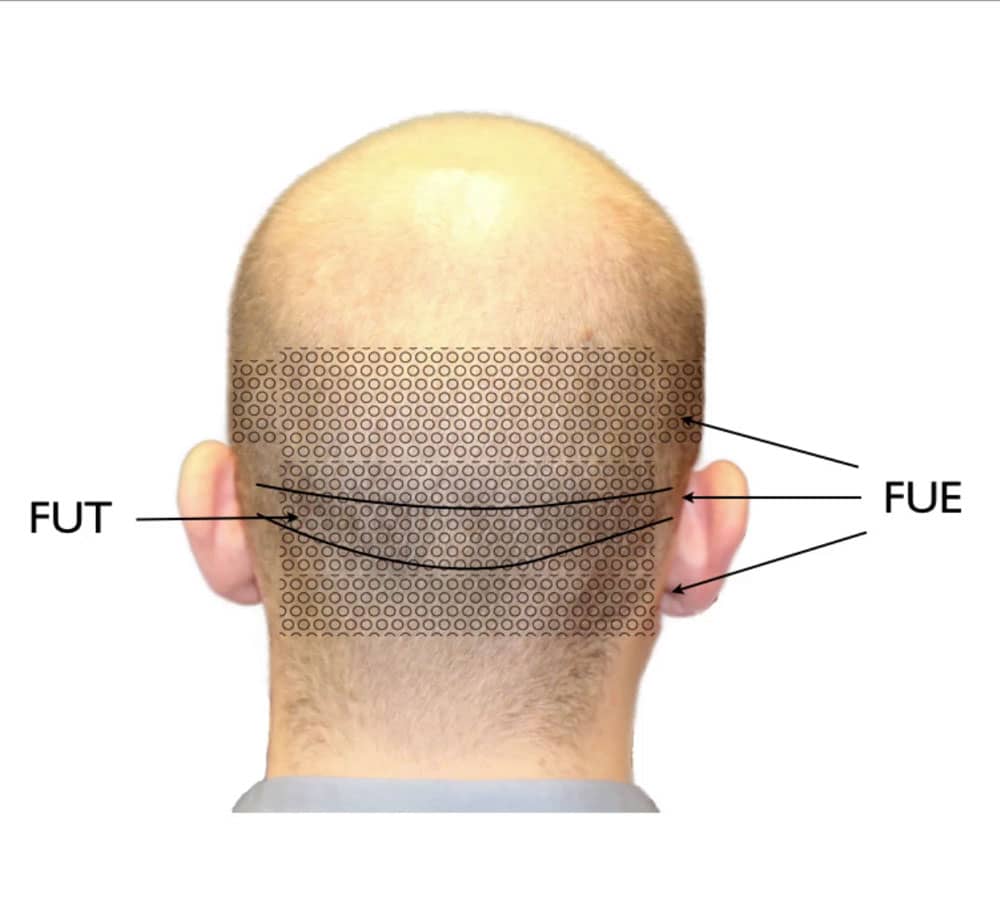 Depending on a person's hair density, the safe number of grafts that can be harvested in a single hair transplant surgery ranges from 1500 to 4000. Regardless of the technique used, the number of transplantable hairs decreases with each subsequent transplant. Each hair transplant surgery will produce fewer grafts than the one before it. Although you can have multiple transplant procedures, the number of available hair grafts is the hard limit with transplant surgery. There is usually a mismatch between the surface area that needs to be covered and the number of hairs that can be transplanted. It's widely assumed that by the time you notice hair loss, you've already lost half your hair. Of course, this is more for people who have advanced hair loss.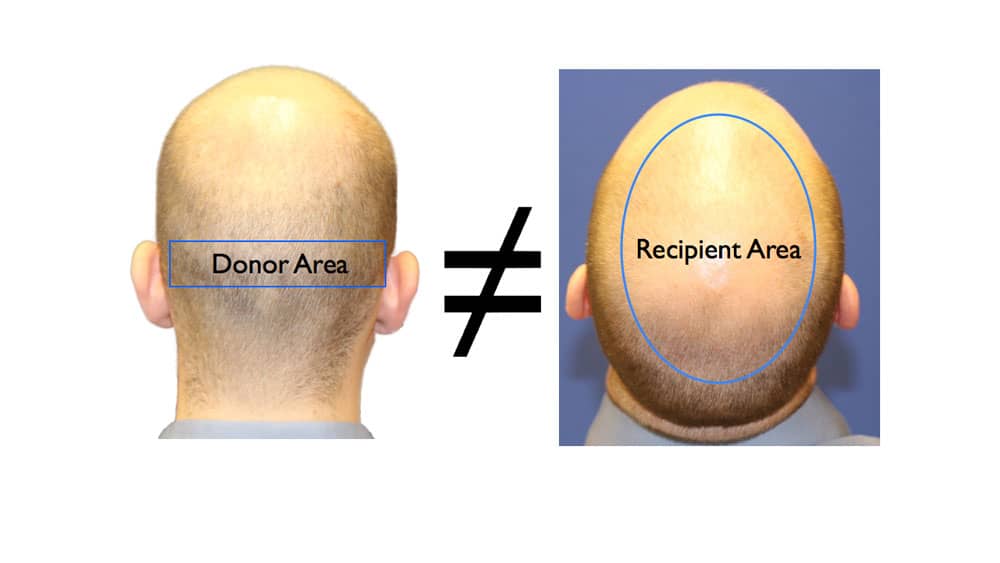 Graft density is also a limitation of hair transplants, which is why multiple transplants are frequently required just to approximate natural hair density. Natural hair density is approximately 50-100 hairs per square centimeter of scalp, but skin integrity and scalp blood supply limit the number of grafts per square centimeter of scalp per transplant session to approximately 20 grafts per square centimeter of scalp. Excessive grafts can damage the skin, resulting in graft loss, or exceed the number of grafts that the scalp blood supply can support, resulting in graft death.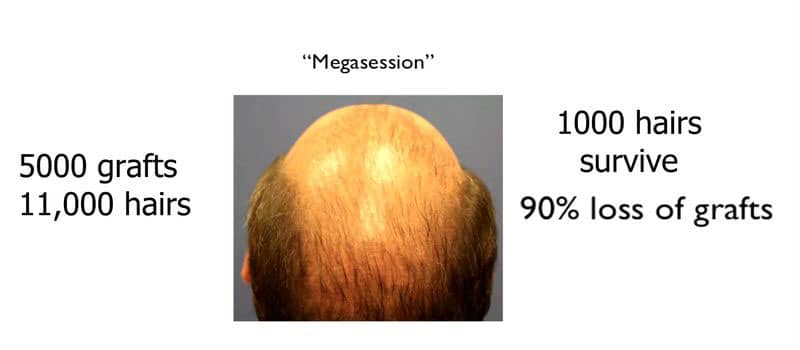 Even with multiple transplant surgeries, the most common limitation of hair transplant surgery is that it does not treat ongoing hair loss. Hair transplantation is simply the movement of hair from one area of the scalp to another, while progressive hair thinning continues. This is why some men who had hair transplant surgery years ago may have highly visible grafts known as "hair plugs." This phenomenon is more noticeable in younger men with aggressive pattern hair loss in their twenties, where hair transplant surgery is unable to keep up with the rapid rate of hair loss. Even after multiple hair transplant surgeries, the transplanted hair can look sparse and unnatural in the end.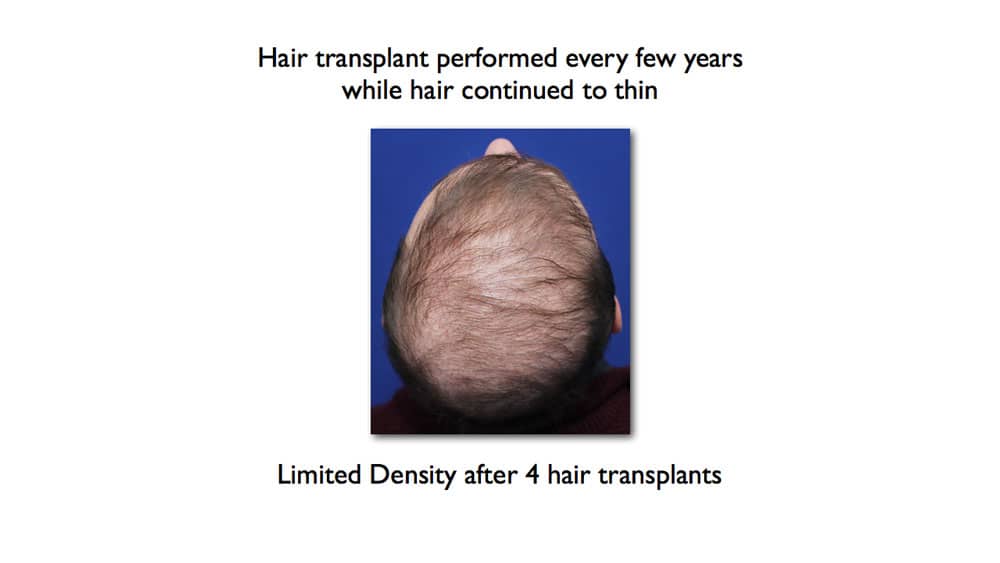 I take a unique approach to assisting my patients with hair loss, whether you have thinning hair or have had a previous hair transplant. Our approach focuses on treating progressive hair loss without surgery by optimizing your existing hair.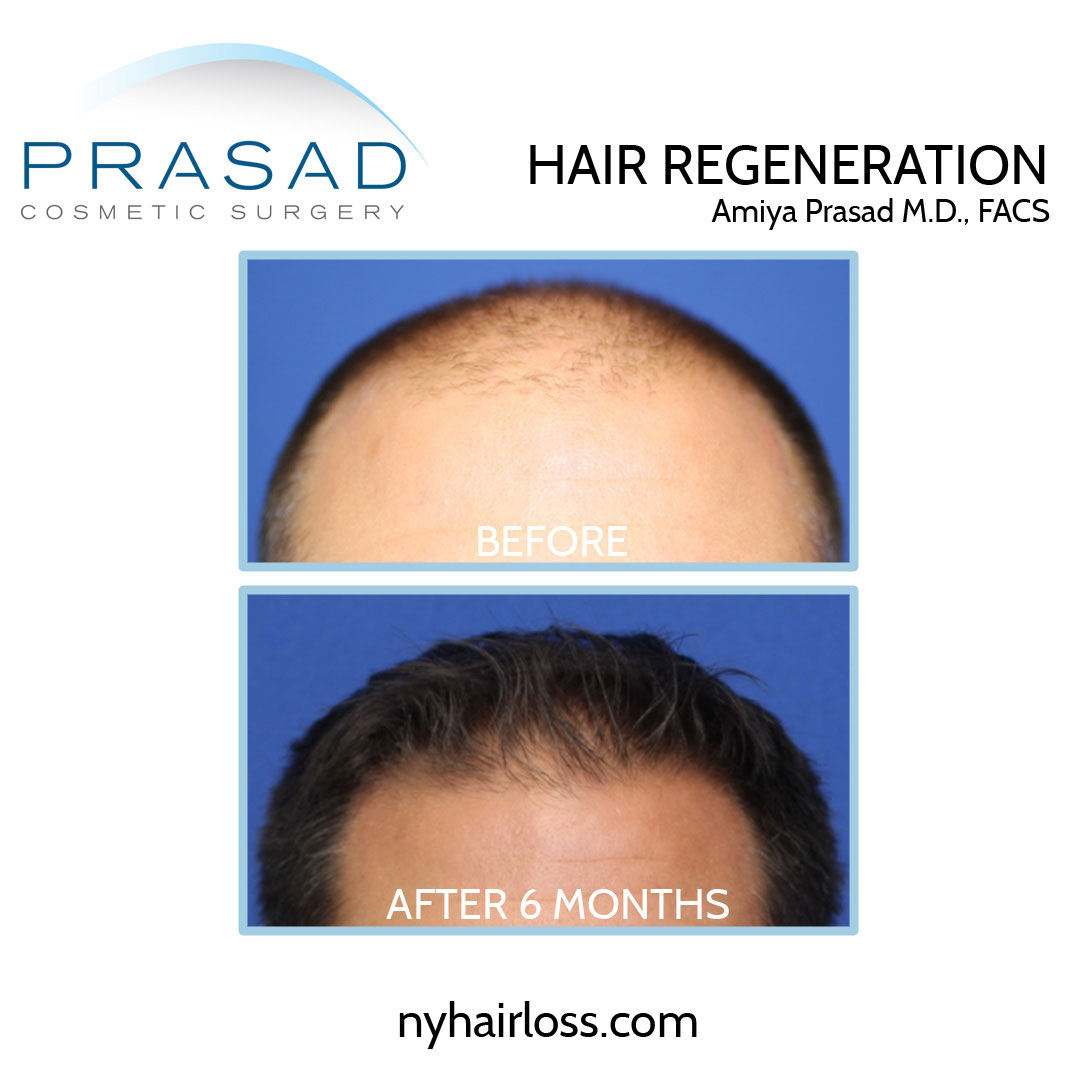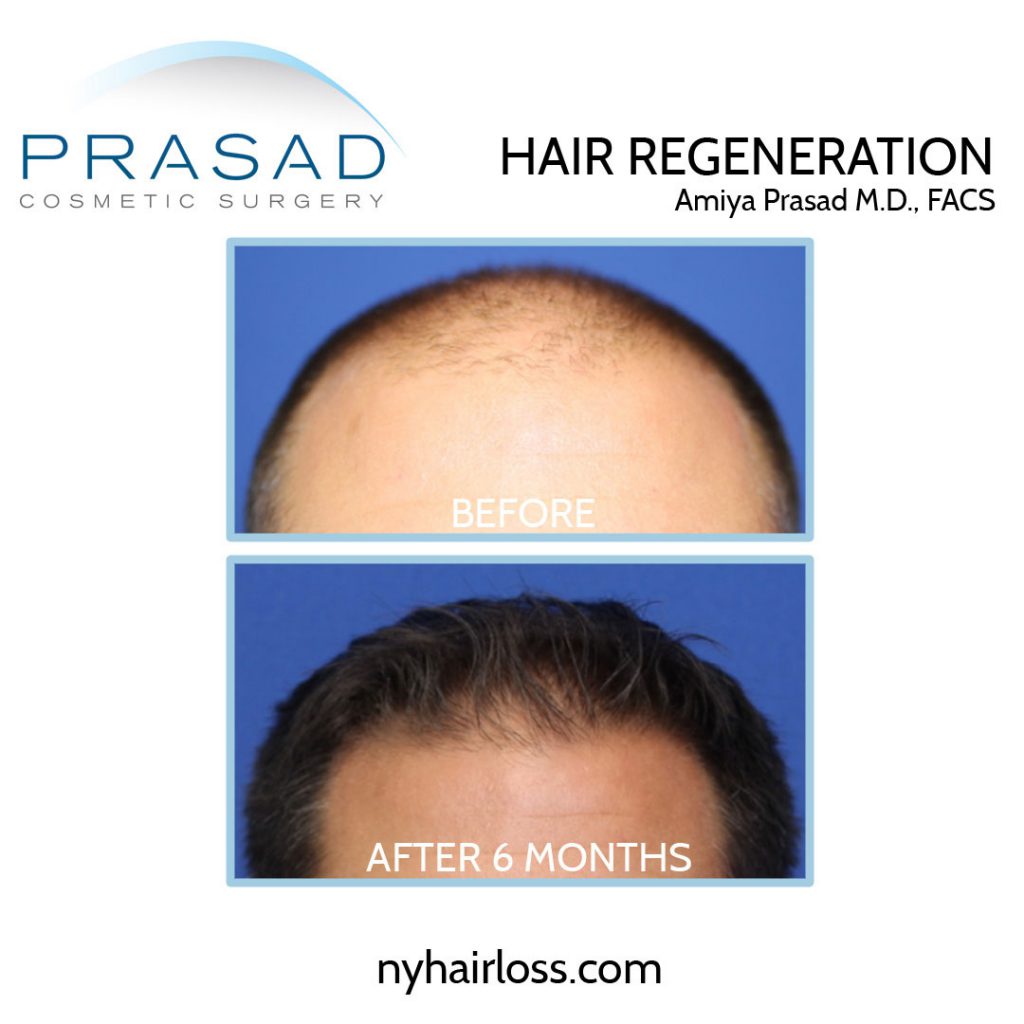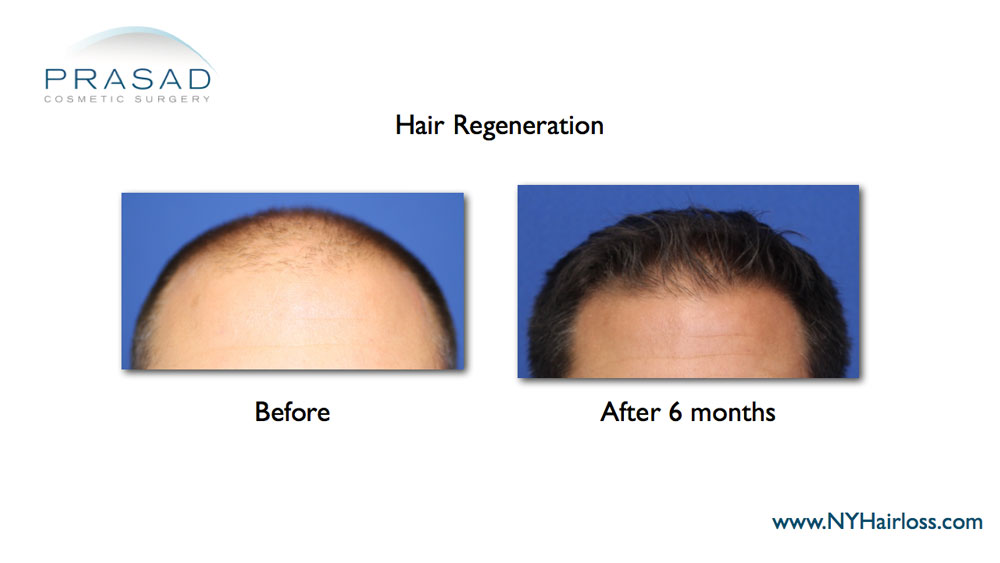 TrichoStem Hair Regeneration - A Non-Surgical Solution for Hair Loss
For male, and female pattern hair loss, our TrichoStem Hair Regeneration system has been used to help people reactivate and grow hair that has been dormant for a long time, as well as thicken thinning hair. One advantage of this approach is that your native hair has a much higher density than a transplant, avoiding any of the undesirable results that are commonly seen after transplant surgery. We typically perform 1-2 treatment sessions, approximately 18 months apart, and our patients can achieve results that are superior to two hair transplant surgeries. Since 2011, we've seen the results of our treatment last 3-5 years or longer, with over 99% of our patients experiencing an increase in scalp coverage.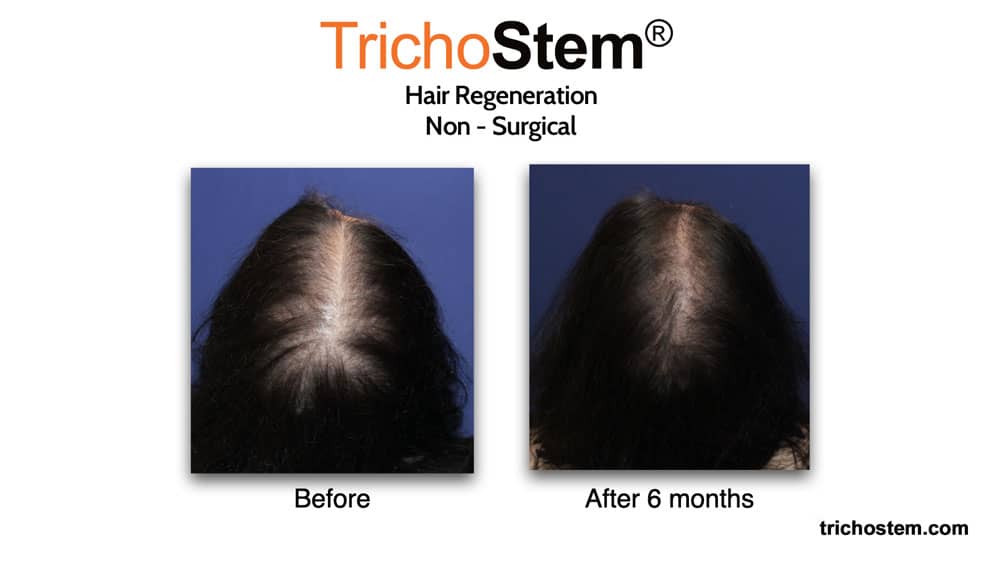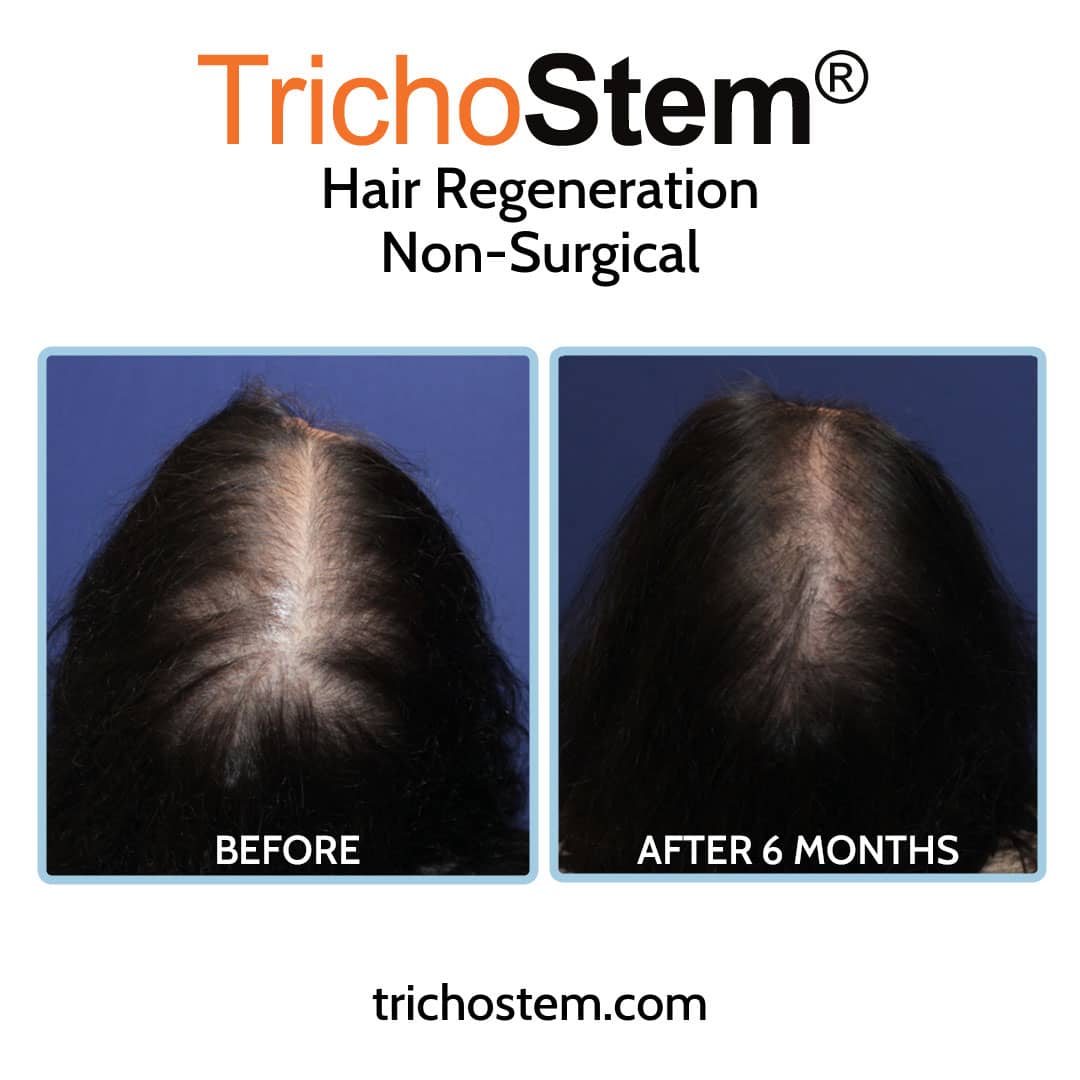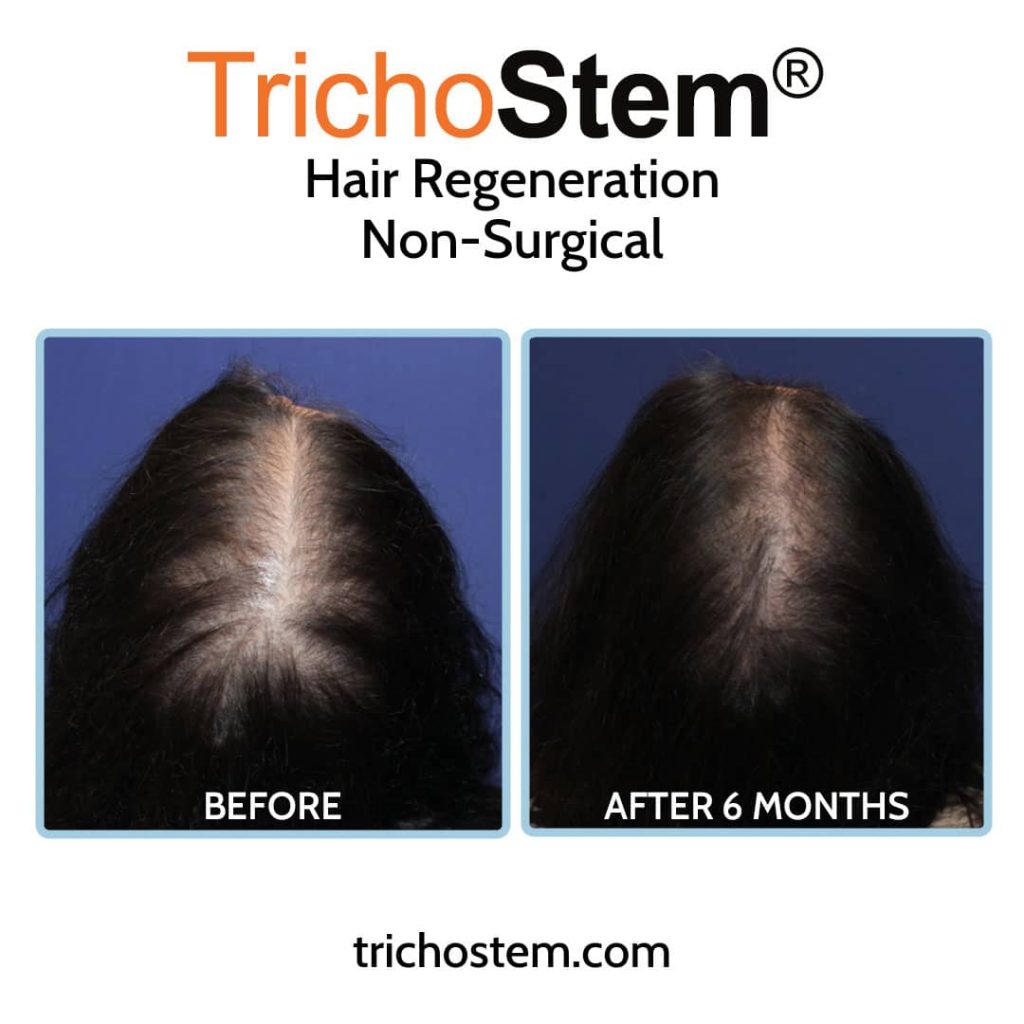 Patients who have previously had hair transplants benefit from TrichoStem Hair Regeneration as well. It appears that previously transplanted hair is still viable, but it is not growing as well as it once did. As a result, the density of hair from previous hair transplants frequently decreases over time. Many of our patients are ecstatic after undergoing TrichoStem regeneration and seeing regrowth of previously transplanted hair.
We see a lot of patients who had hair transplant surgery within the first three months. We've discovered that TrichoStem Hair Regeneration treatment can help increase the yield of transplanted hair, heal the donor area, and optimize their existing native hair for better overall scalp coverage.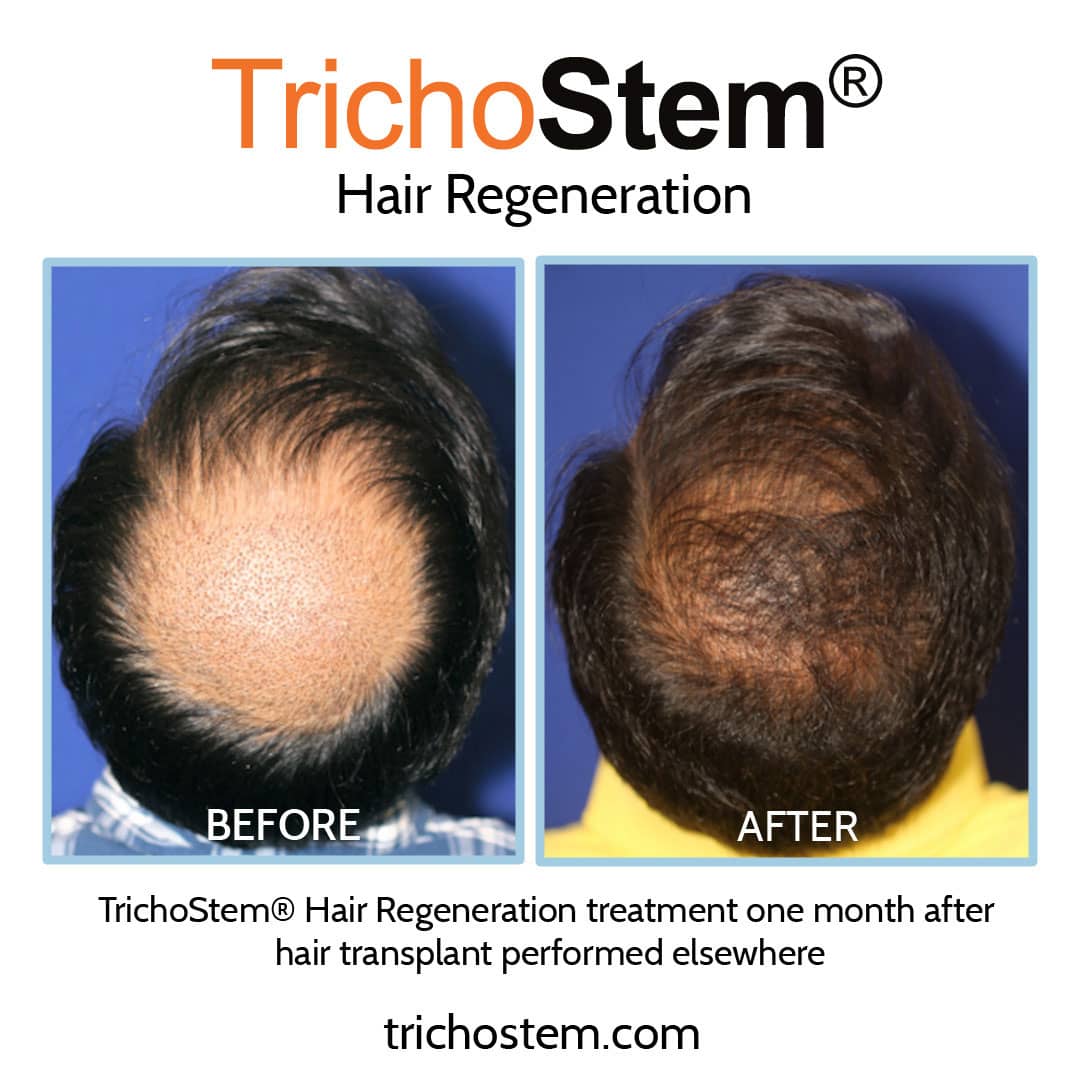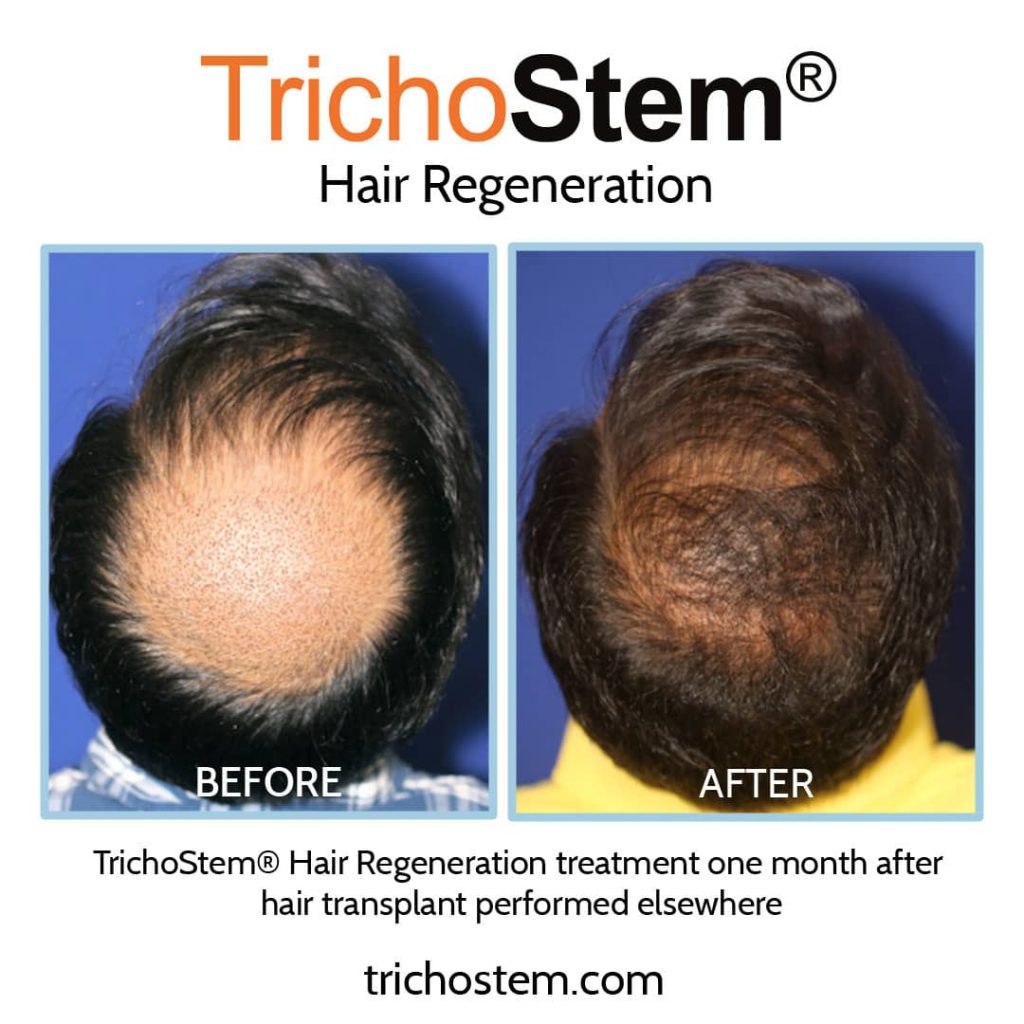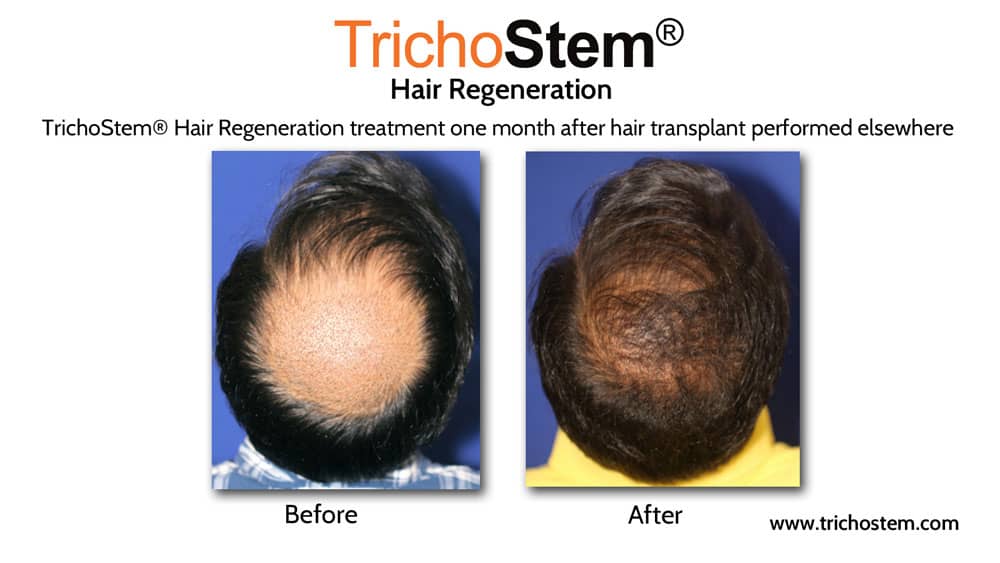 Combining TrichoStem Hair Regeneration and Hair Transplants: A Strategic Approach to Advanced Hair Loss
In addition to TrichoStem Hair Regeneration, some of our patients with advanced hair loss may benefit from hair transplant surgery. The TrichoStem Hair Regeneration treatment is performed first in this case to optimize scalp coverage with your existing native hair. Following that, with the limited number of grafts available, a surgical hair transplant can be performed more strategically. Until 2011, I helped people with hair loss through surgical hair transplant surgery, that is, until there was no more hair for transplantation. We created the TrichoStem Hair Regeneration System to provide people with a highly effective nonsurgical alternative to multiple hair transplants as the only way to address their hair loss.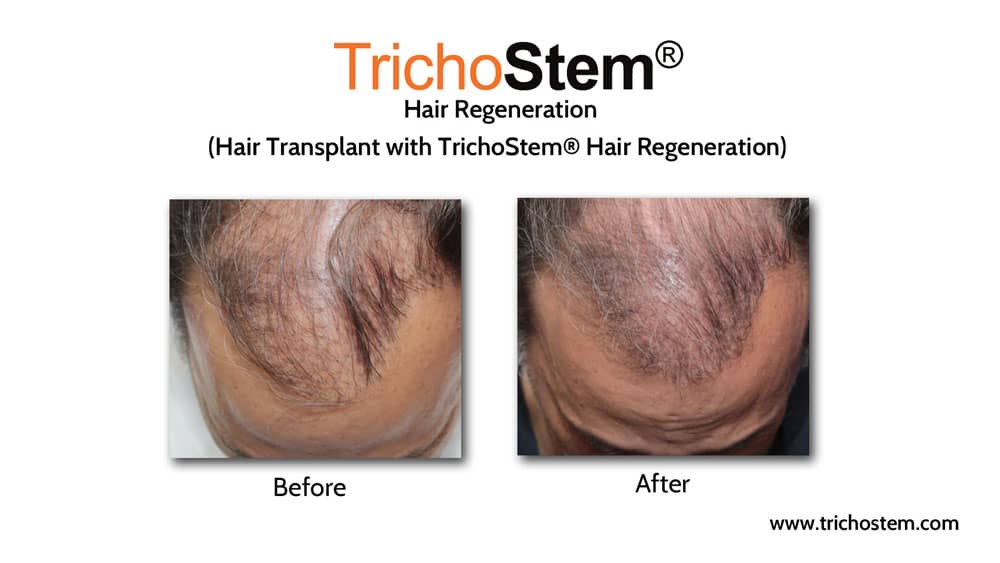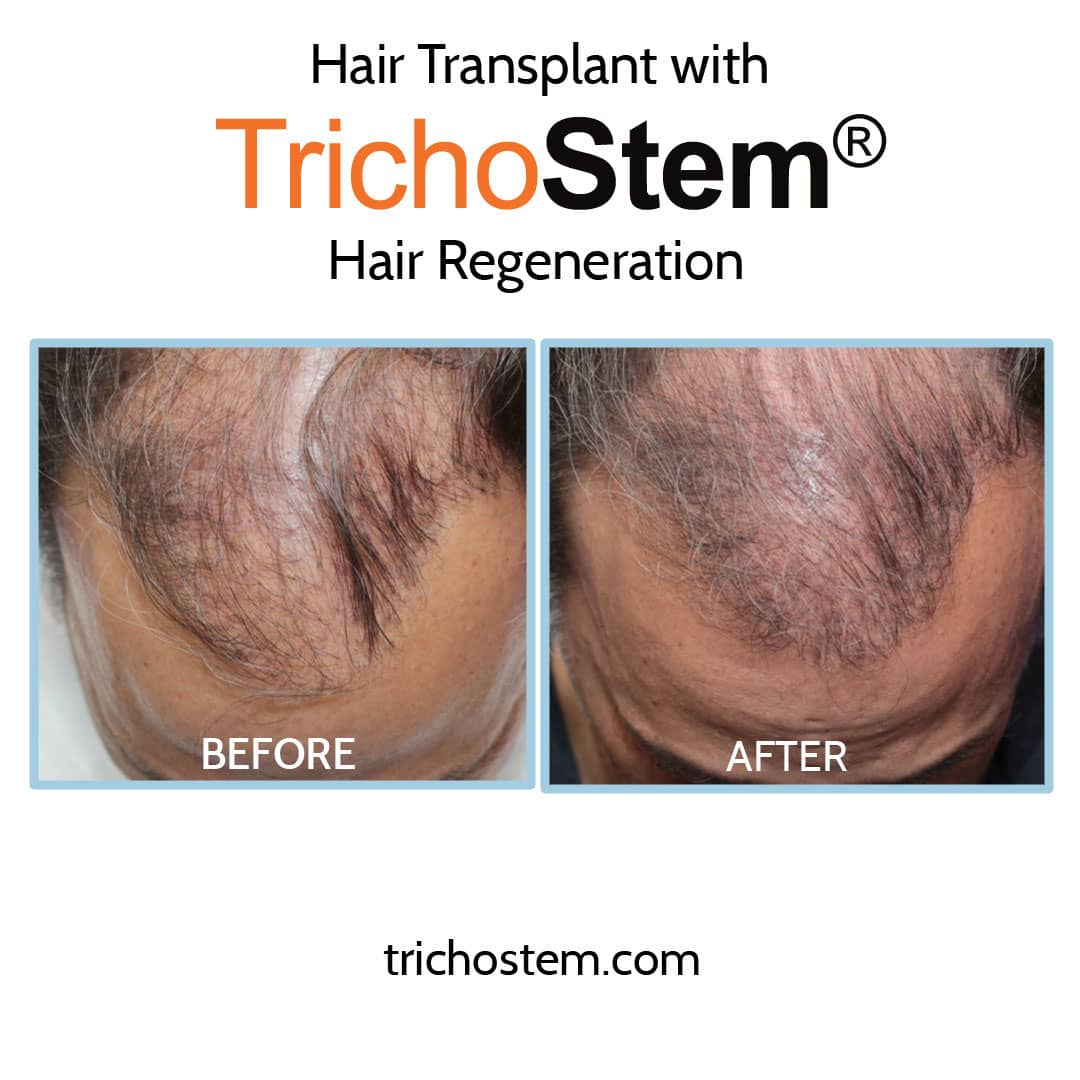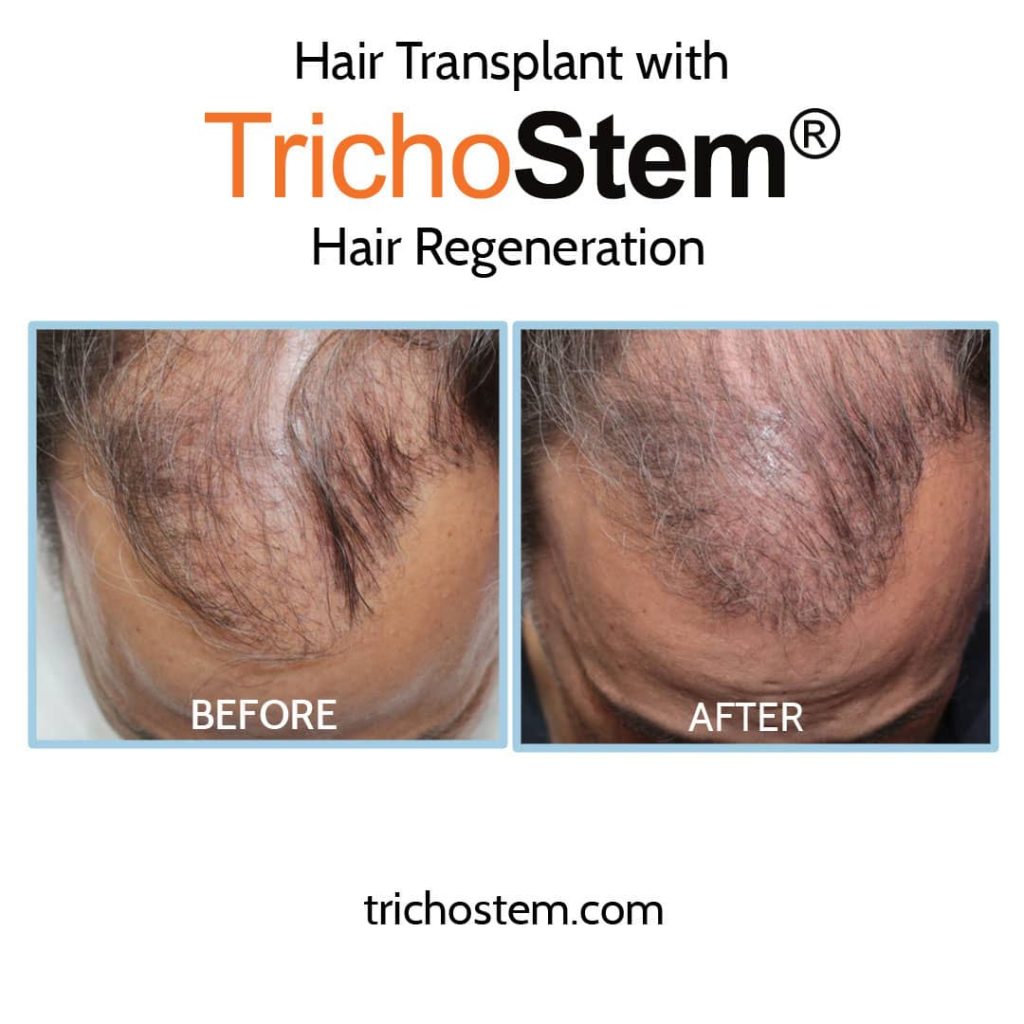 Hair Restoration Manhattan and Garden City, New York
Dr Amiya Prasad is a Diplomate of the American Board of Cosmetic Surgery, and a Fellowship-trained oculofacial plastic and reconstructive surgeon. He's been in practice in New York City and Long Island for over 25 years. To schedule appointment, fill out the form below, or you may call any of our offices at (212) 265-8877 Manhattan, New York City or Garden City, Long Island at (516) 742-4636; or Vienna, Virginia at (703) 356-1336.