Many people avoid having lip fillers because they are afraid of having overinflated and unnatural-looking lips. As with any cosmetic filler treatment, the results are determined by the doctor and the patient's aesthetic goals. Achieving this goal necessitates technical skill and experience, as well as knowledge and experience with the specific filler being used. I'll go over some of the risks of lip filler treatment and how these risks can be reduced so you can get the results you want safely.
Every day in my practice, I assist people with their facial appearance. Cosmetic eyelid surgery and facelifts are among the procedures I routinely perform. I also specialize in non-surgical cosmetic procedures, which benefit from my surgical knowledge and experience. With this viewpoint, I assist my patients with a variety of fillers for volume deficiencies caused by factors such as genetics, and aging.
Lip Filler Before and After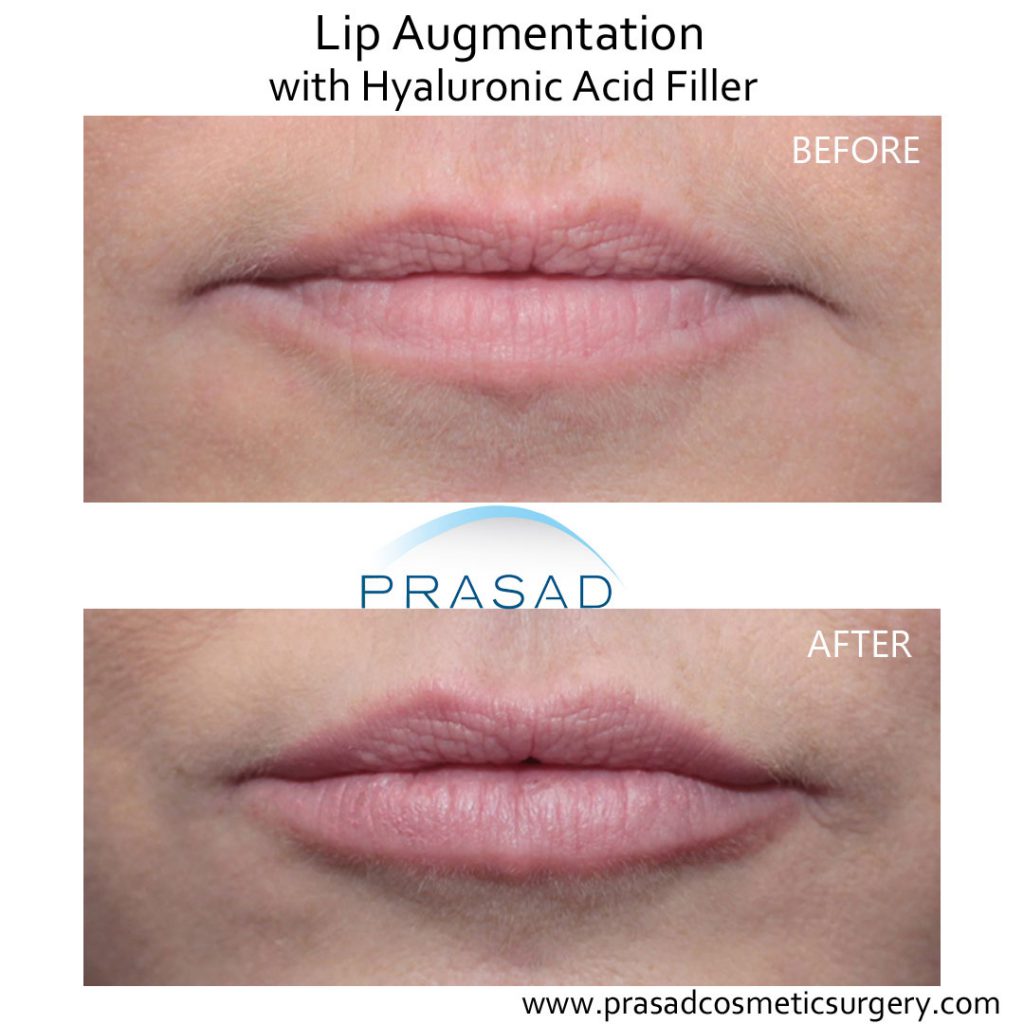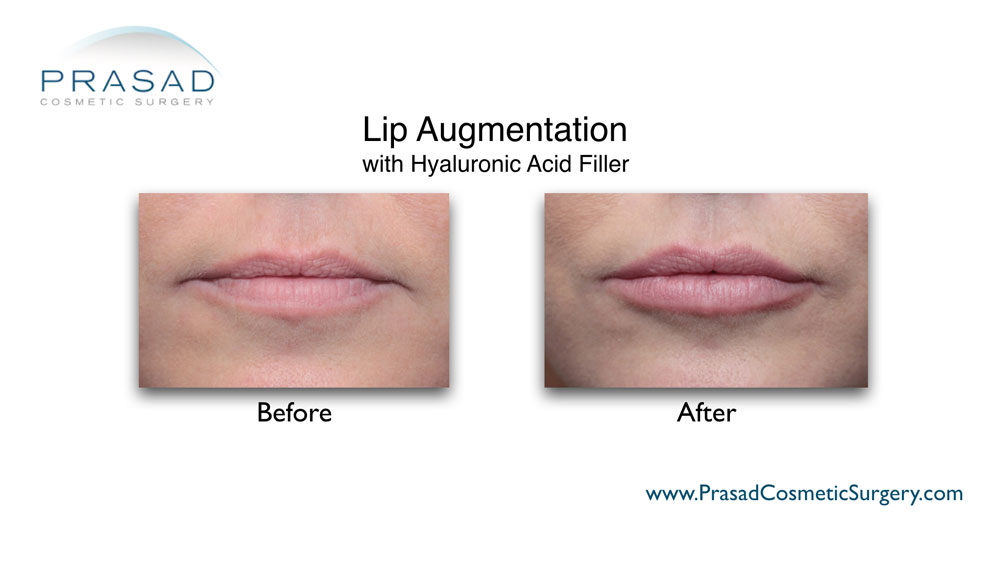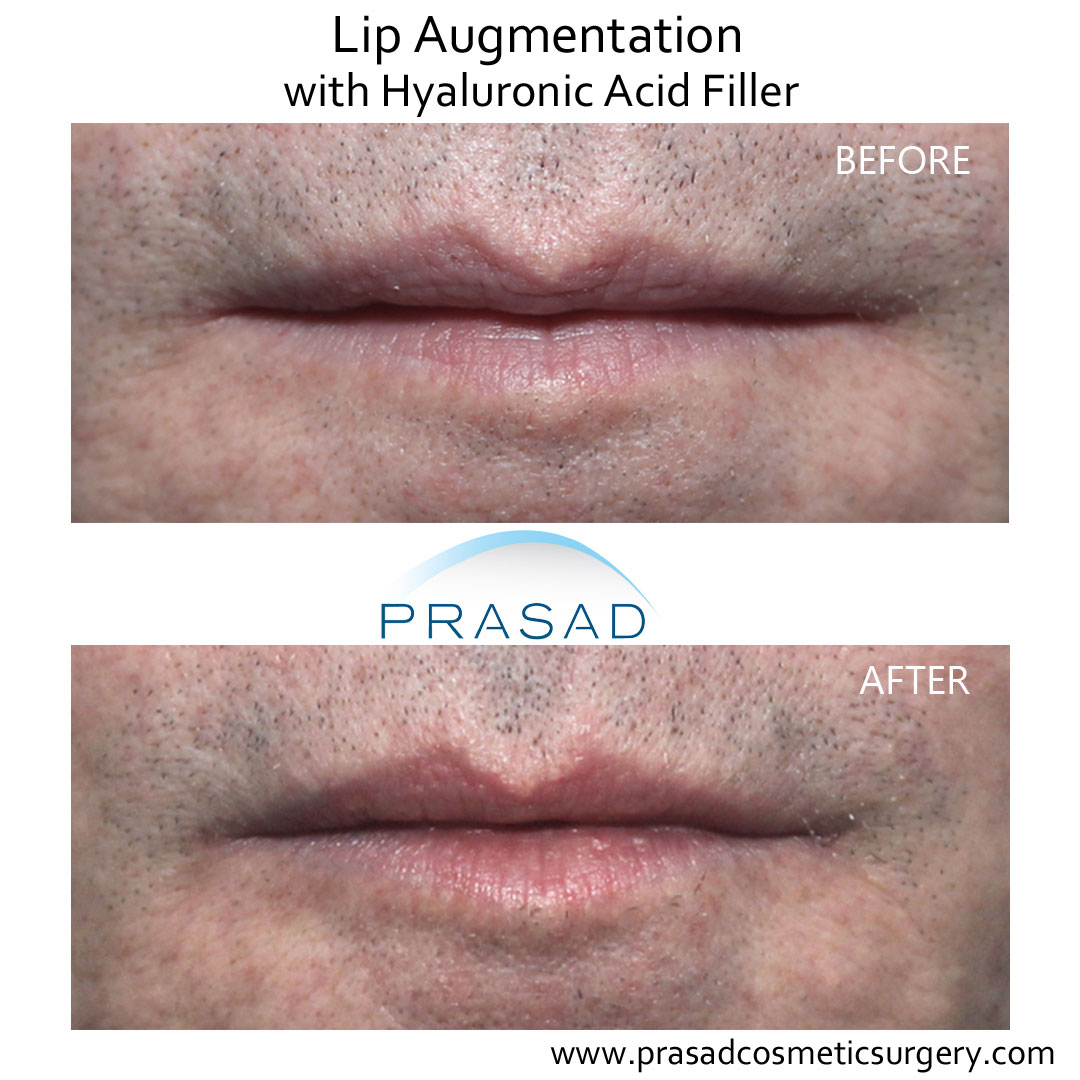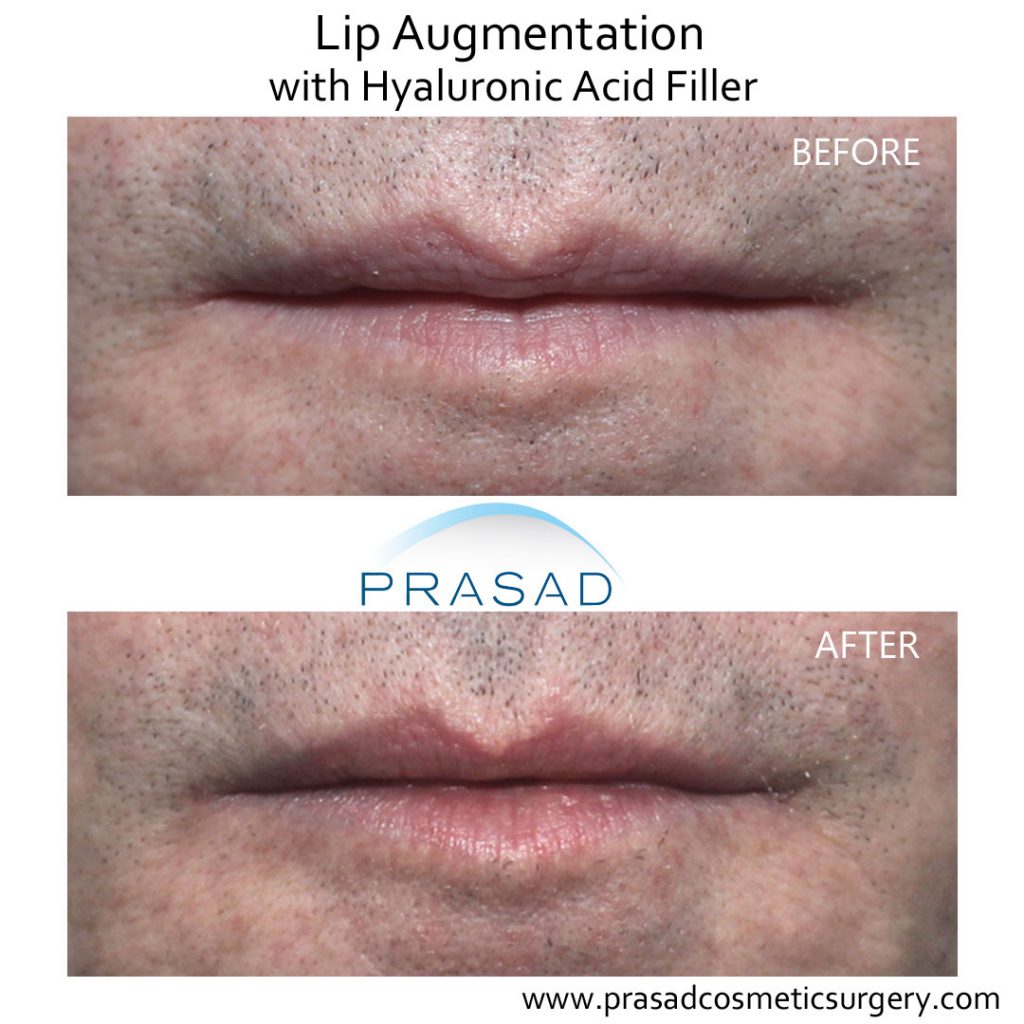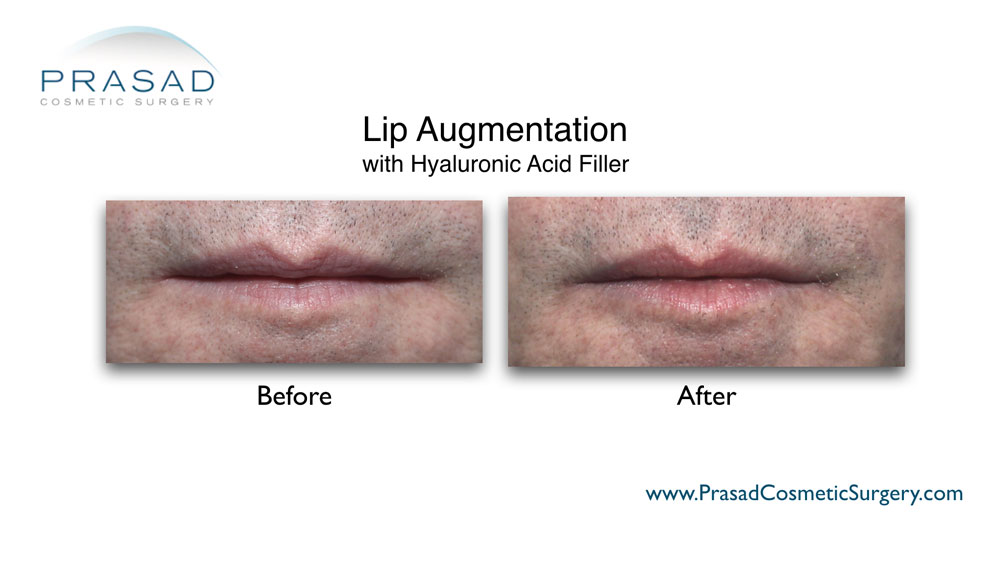 The risk of having conspicuously bad results is the main concern for people considering lip filler treatment. Patients frequently cite a specific person or celebrity when describing "huge lips" caused by fillers, often using the term "duck lips" as a descriptor. "If this celebrity has so much money and can afford the best, how did they end up looking like that?" they frequently ask.
In my opinion, the answer is a combination of factors. The first is the doctor's and celebrity's shared vision. It's not uncommon in this field for a certain type of doctor and patient to share a desire for exaggerated features. At the same time, some people believe that their lips should appear in a way that most people would consider excessively large or disproportionate. These people are dedicated to locating practitioners who are willing to assist them in realizing their ideal vision; this overfilling or overuse of fillers does not appeal to me.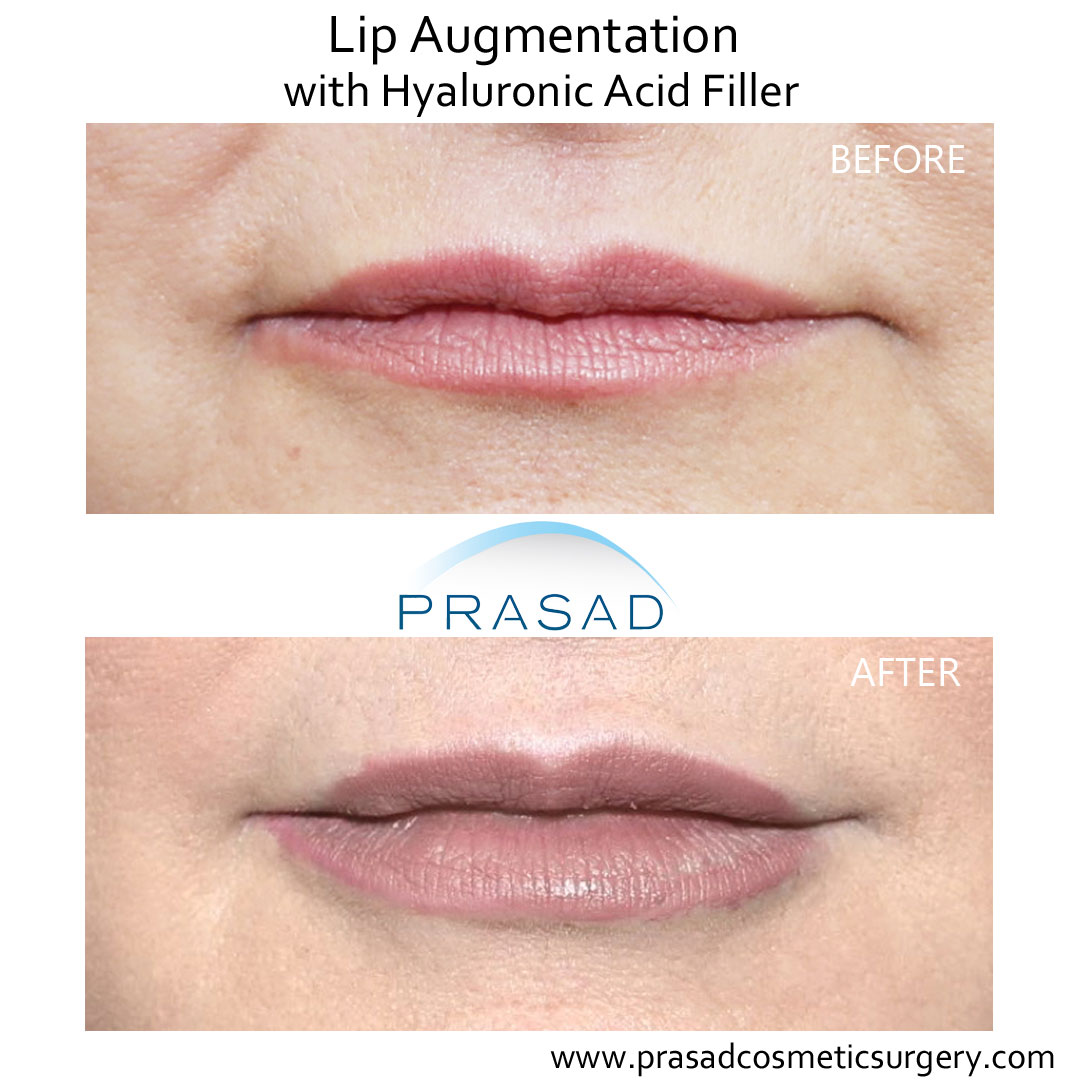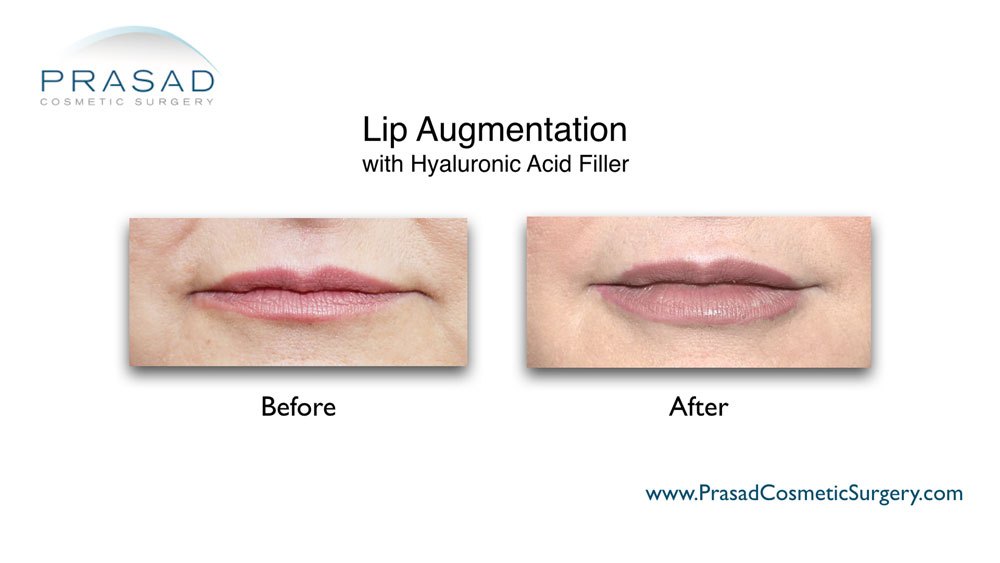 My vision which I share with my patients is to achieve harmony so that the patient's facial features appear natural, and appear like they did not have a procedure done. This natural aesthetic is a method of enhancing while preserving the character of the person I'm assisting.
With the increasing popularity of fillers and the increasing number of physicians and non-physicians performing these procedures, an increasing number of avoidable complications are being reported. It's critical to understand that minimally invasive surgery is still surgery. Once the skin is penetrated, the risks of complications are comparable to those of surgery. This raises the question of the level of expertise the person performing the treatment possesses in the event of a complication. When a complication occurs, the timing of intervention by a physician expert can be critical.
How lip filler is done at Prasad Cosmetic Surgery
That said, the art of lip filler placement in my hands begins with taking photos and reviewing the details I see on the photo with my patient so we both agree on the areas for enhancement. To maximize my patient's comfort, I intend to reduce the number of points of placement. I use blunt cannulas and anesthetics in a way that minimizes trauma, while increasing comfort.
My patients have very little bruising and swelling after lip filler treatment. When it comes to lip volume, I use a small amount of filler to make the lips look fuller and take on a shape that matches the rest of the face. I check in with my patients after two weeks to see how the filler has settled, and if additional filler is required.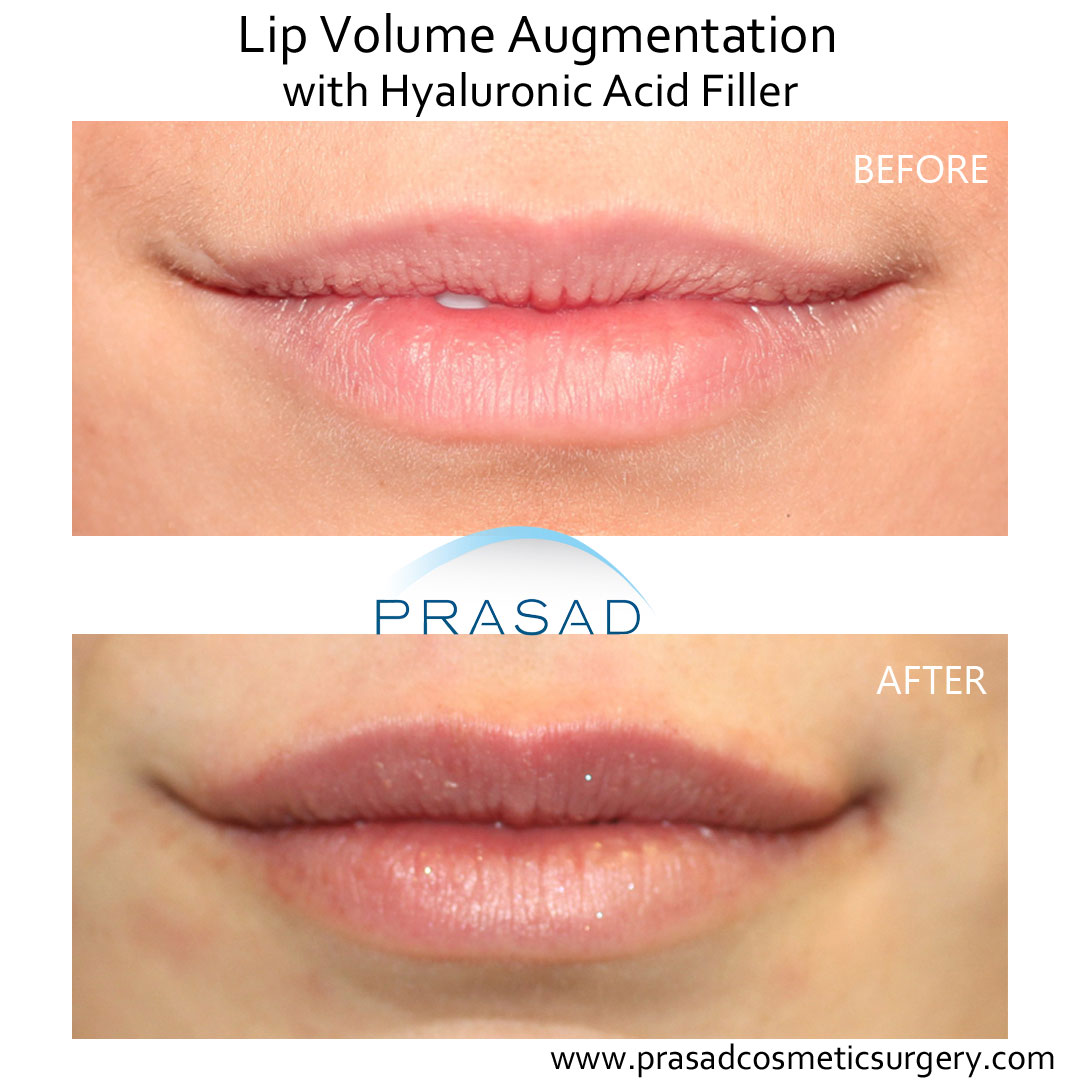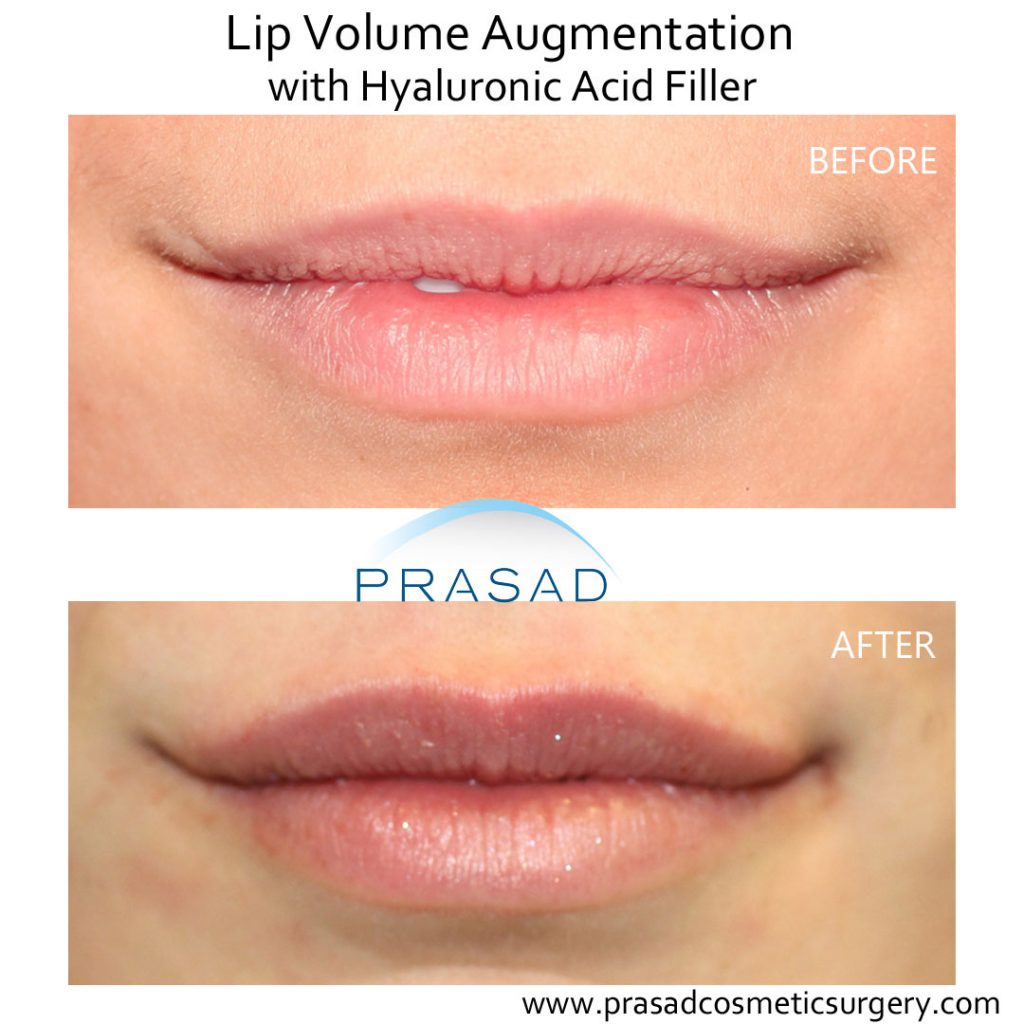 I believe that hyaluronic acid fillers are the most secure and ideal option for lip fillers. For lip enhancement, I frequently use Restylane-L, Restylane Silk, Juvederm Ultra XC, and Juvederm Volbella. These are all softer fillers that blend well with the lips, allowing for easier movement during speech, expressions, and eating.
How long do lip fillers last?
Softer hyaluronic acid fillers last 6 to 12 months before being metabolized by the body gradually and safely. Since hyaluronic acid occurs naturally in the body, the majority of patients tolerate these fillers well. A benefit of hyaluronic acid fillers is that if an unfavorable outcome occurs, I can dissolve the hyaluronic acid filler using an enzyme called hyaluronidase. This trait is consistent with my preference for any procedure in which I strive for maximum safety, predictability, reversibility, and as little discomfort and downtime as possible.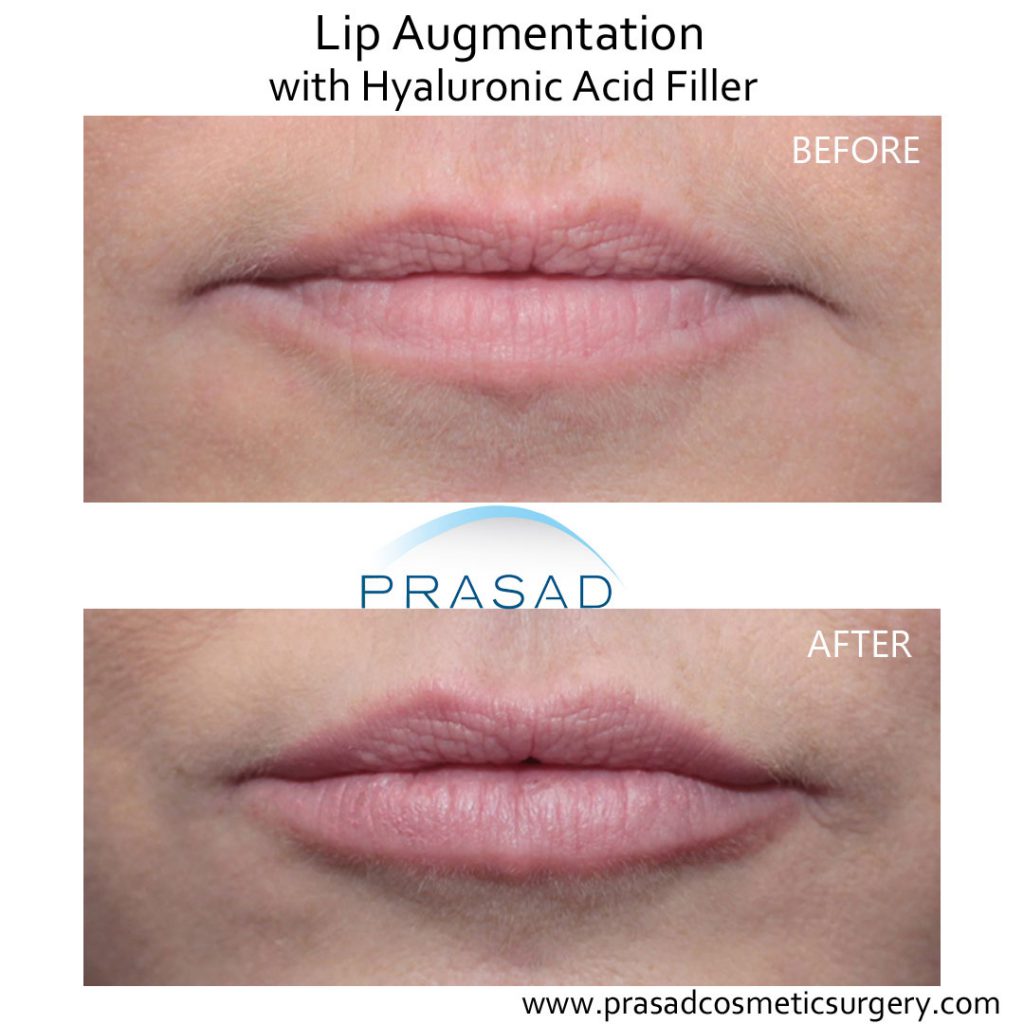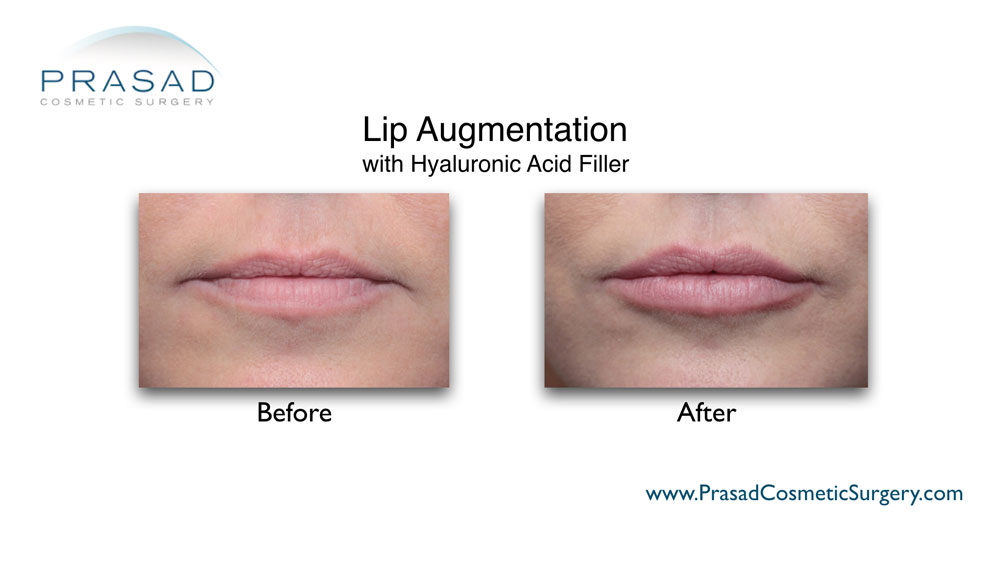 This is in contrast with permanent or semi-permanent fillers, which can be associated with more serious complications. Complications such as nodules and infections can require surgical removal and can be disfiguring.
Can anything go wrong with lip fillers?
One of the most serious risks of lip filler injections is vascular occlusion, which occurs when the filler is injected directly into a vessel, blocking a network of vessels critical for blood supply to sections of the lip. This can be disastrous because pain and lip tissue loss can occur quickly. Again, the popularity of fillers creates the impression that these procedures are risk-free. The question that should always be asked, whether on a plane or otherwise, is what happens if something goes wrong. When something doesn't go as planned, is this the most qualified practitioner?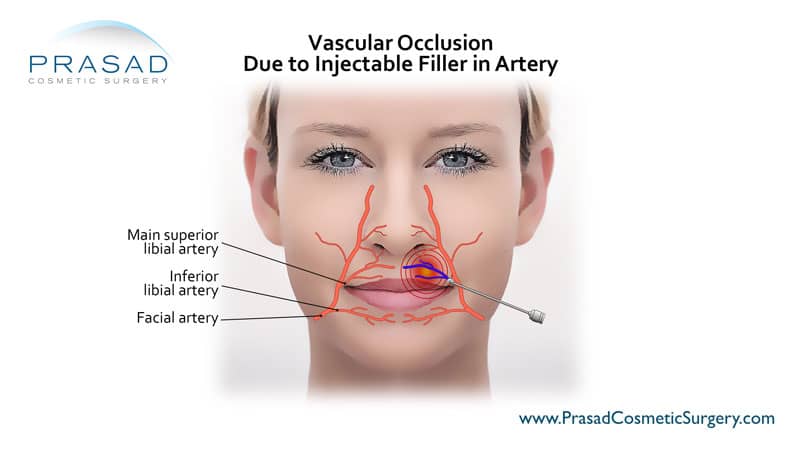 My patients frequently tell me that they are hesitant to try having a lip filler placed because they have a friend who has extensive bruising and swelling that prevents them from seeing people or going to work for several days.
Bruising after lip fillers
Bruising occurs when a needle pierces a blood vessel. Doctors or practitioners who perform multiple needle punctures to enhance lips frequently leave several bruises. Furthermore, multiple needle entries through the lips may result in bumps at the needle entry points in addition to bruises. I routinely use blunt cannulas for lip filler placement, which significantly reduces trauma to the tissue and vessels, making bruising an uncommon occurrence. I also minimize the entry points so that my patients have as little discomfort and swelling as possible.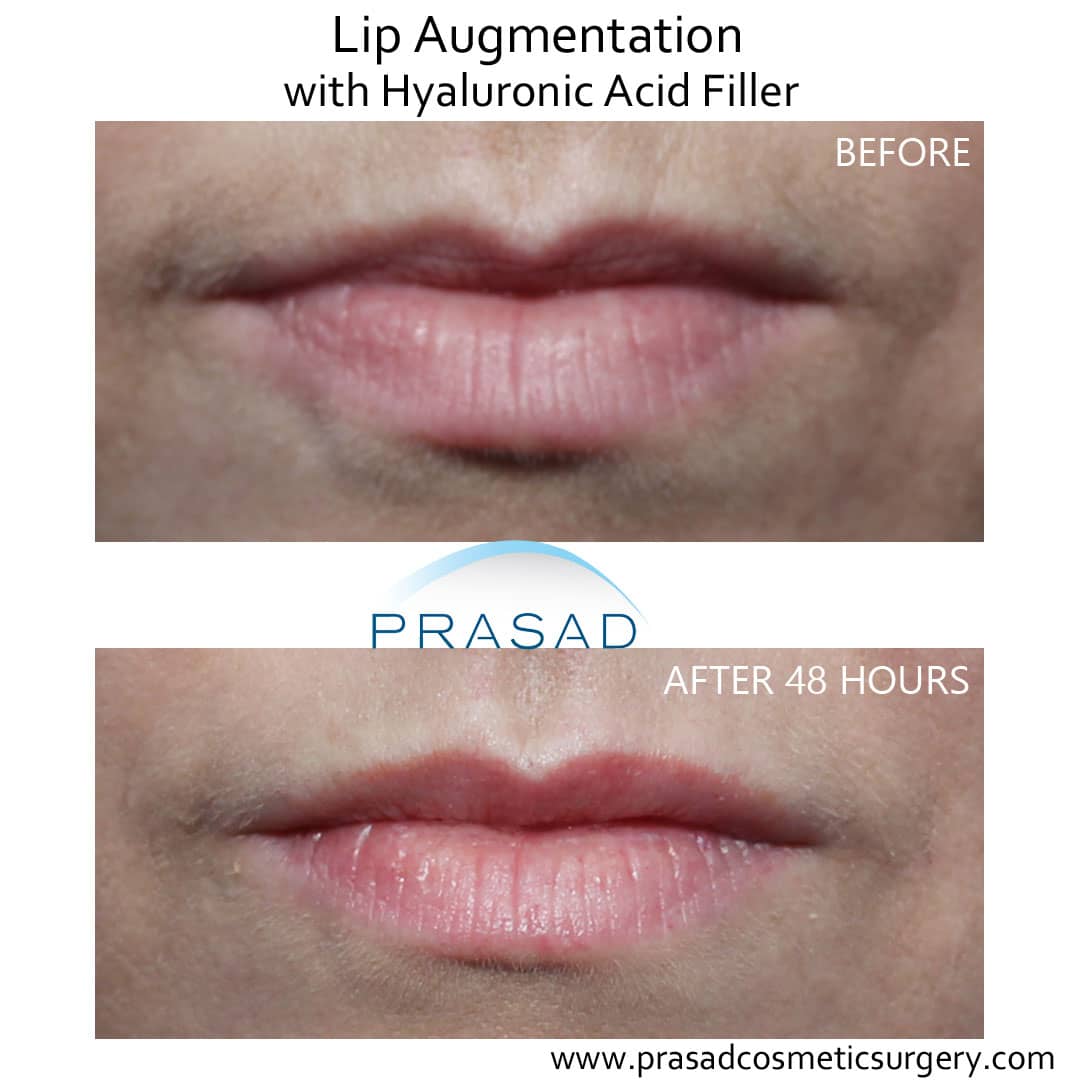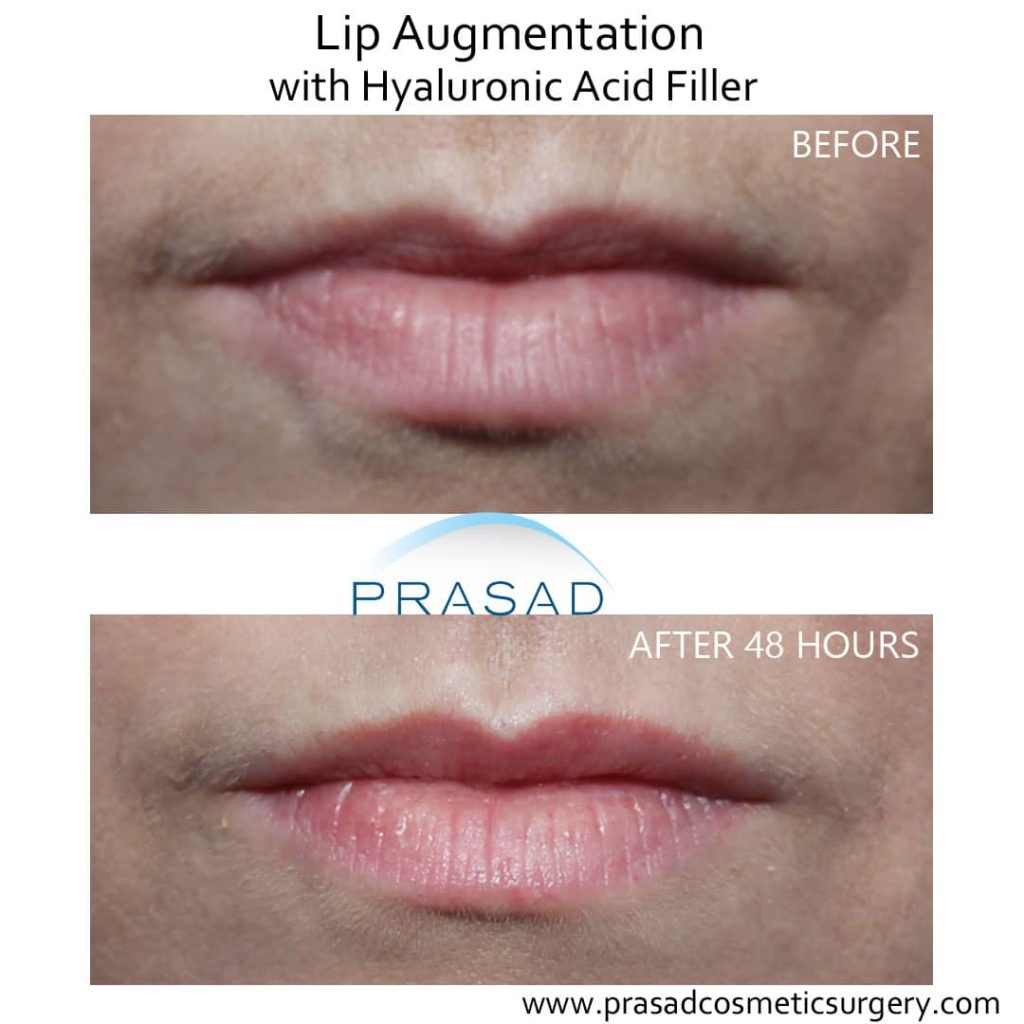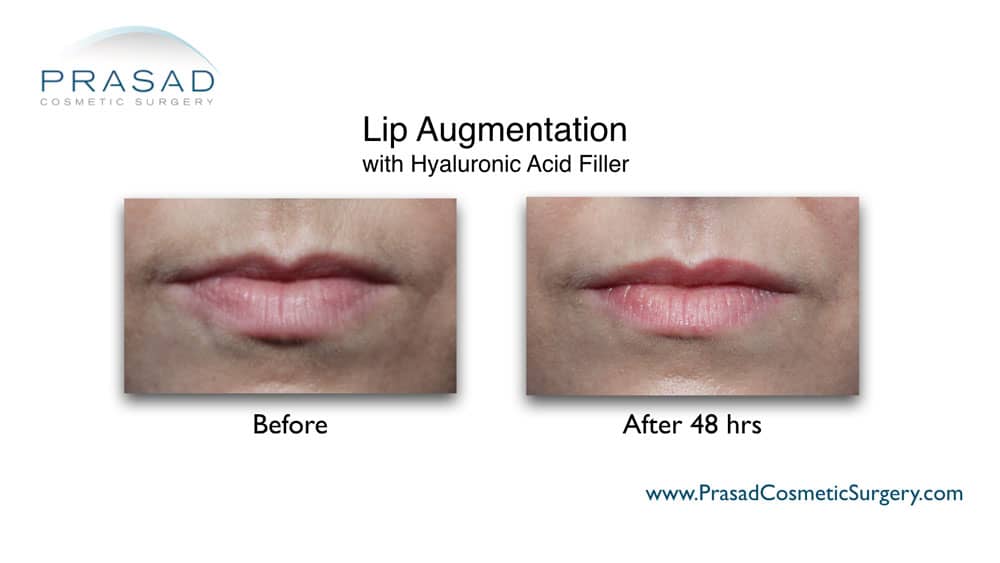 Like any cosmetic medical procedure, there are potential risks as soon as the skin is penetrated by any instrument, including needles and cannulas. However, risks for any procedure are reduced by the knowledge, experience, and techniques used by the doctor. I apply the standards to my patients that I would apply to any physician who would care for any member of my family or myself. By minimizing risk with optimal techniques, you are more likely to have the results you want, and have a positive experience.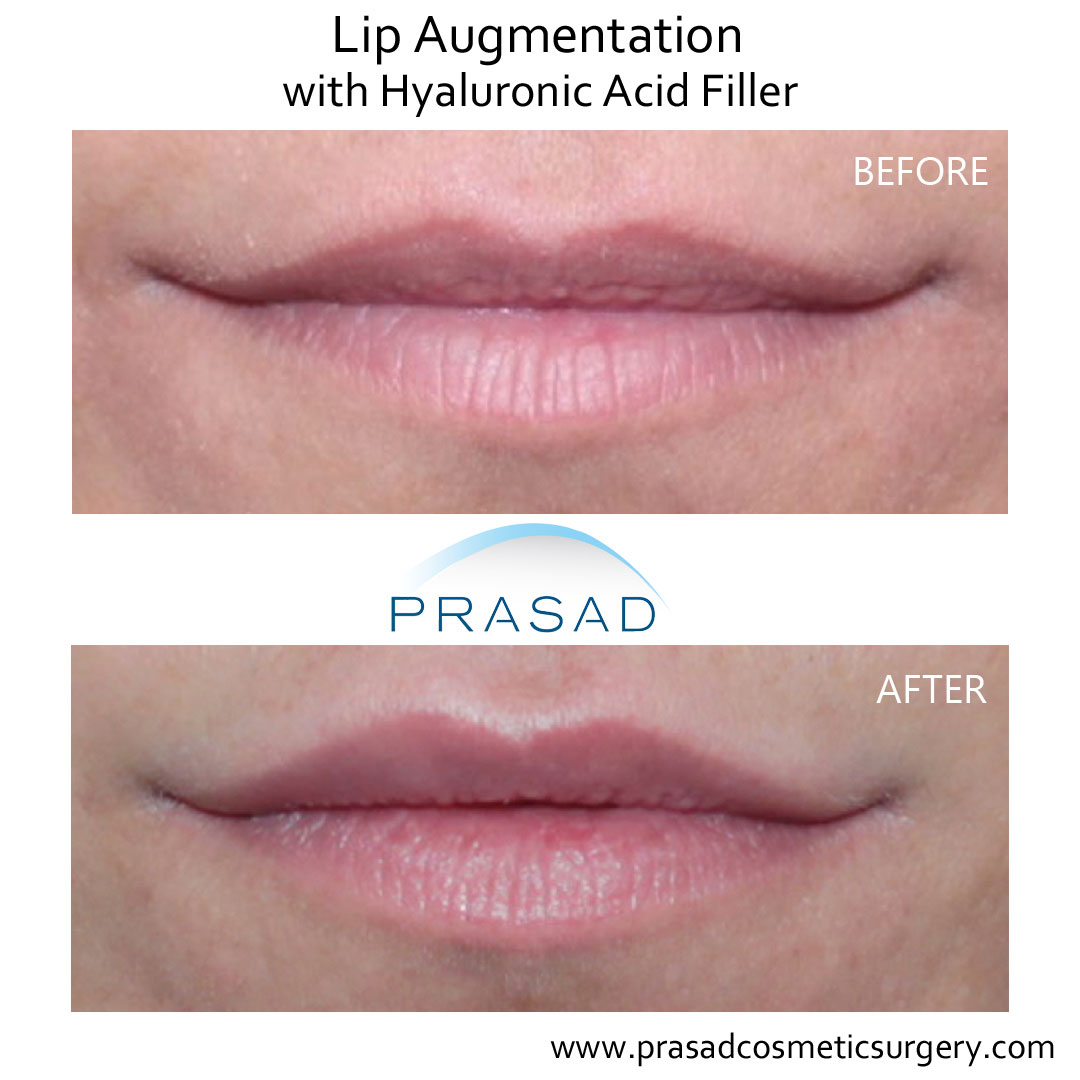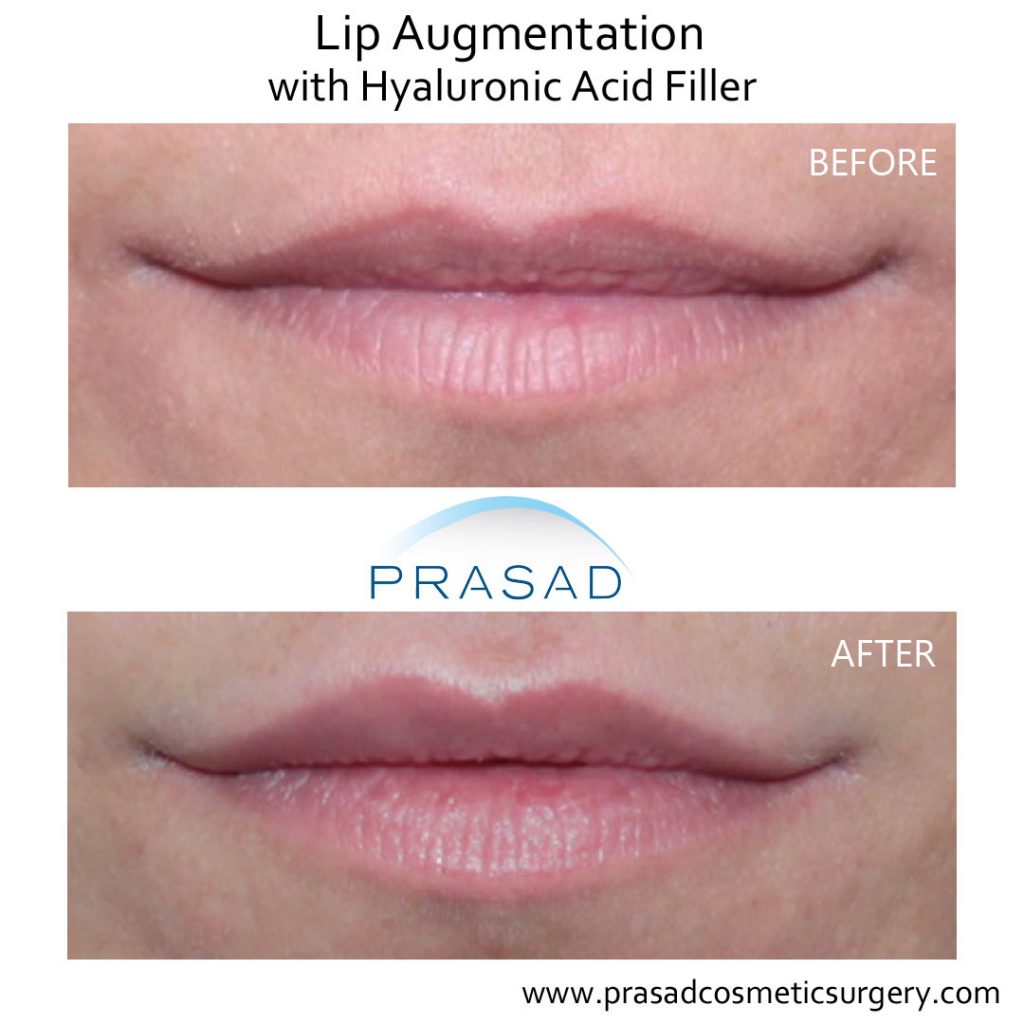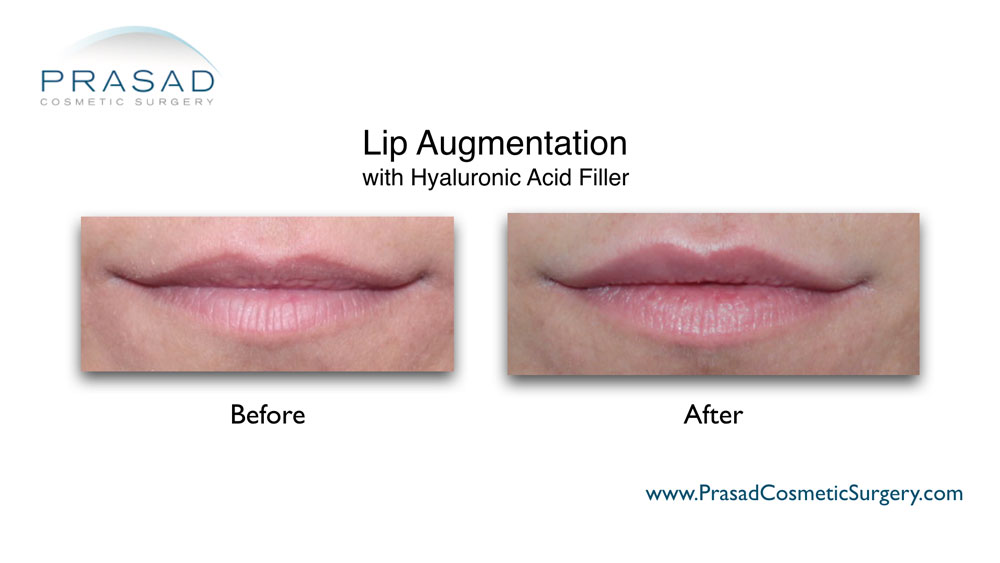 Lip Fillers in Manhattan NYC and Garden City, Long Island NY
Dr Amiya Prasad is a Board Certified Cosmetic Surgeon and Fellowship Trained Oculofacial Plastic & Reconstructive Surgeon. He's been in practice in Manhattan, and Long Island for over 25 years. To schedule an appointment fill out the forms below or call any of our offices at (212) 265-8877 for the Manhattan, New York City office; (516) 742-4636 for the Garden City, Long Island office; or (703) 356-1336 for the Vienna, Virginia office.