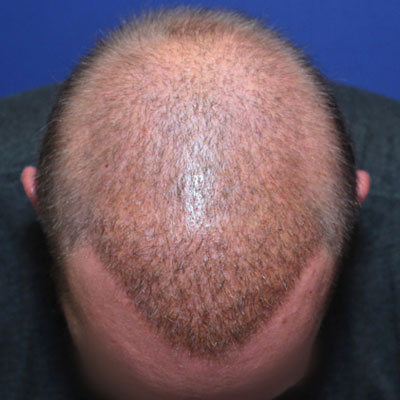 Improving scalp coverage and density after multiple hair transplants
Male, age 39 at consultation
Early onset of hair loss at age 17
This man 3 follicular unit transplants (FUTs), otherwise known as the strip method, as well as 2 follicular unit extraction transplants (FUEs) long before his first consultation with us at age 39. He has very high DHT-sensitivity as his age of onset of hair loss was early at age 17, yet he didn't start with a DHT-blocker until age 34. With a very rapid rate of progressive thinning and loss, he tried a short hairstyle to attempt to blend his thinning native hair, with the thicker grafted hair from his multiple hair transplants.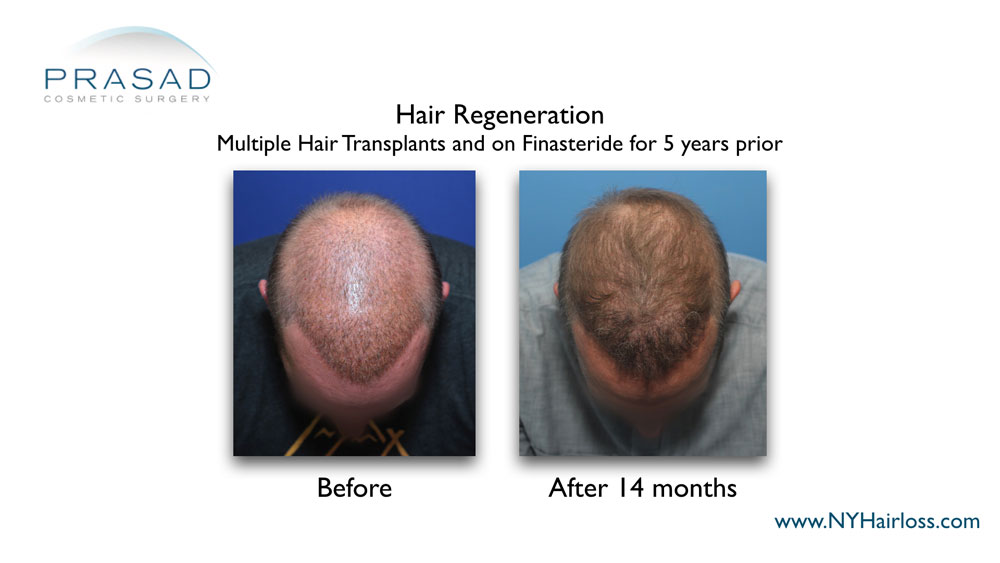 Thickened thinning hair from the Hair Regeneration treatment enabled this 40-year-old man to adopt a longer hairstyle. His previously thinning native hair, along with thicker transplanted hair didn't look natural, so he kept a short hairstyle to try to camouflage his contrasting hair thickness.
He had a single Hair Regeneration treatment session at age 39. 14 months after treatment, then age 40, the thicker and stronger hair gained with treatment allowed him to wear a longer hairstyle, without varying hair thickness to make it look odd. He was overjoyed to say that his hair hasn't felt this healthy in 20 years.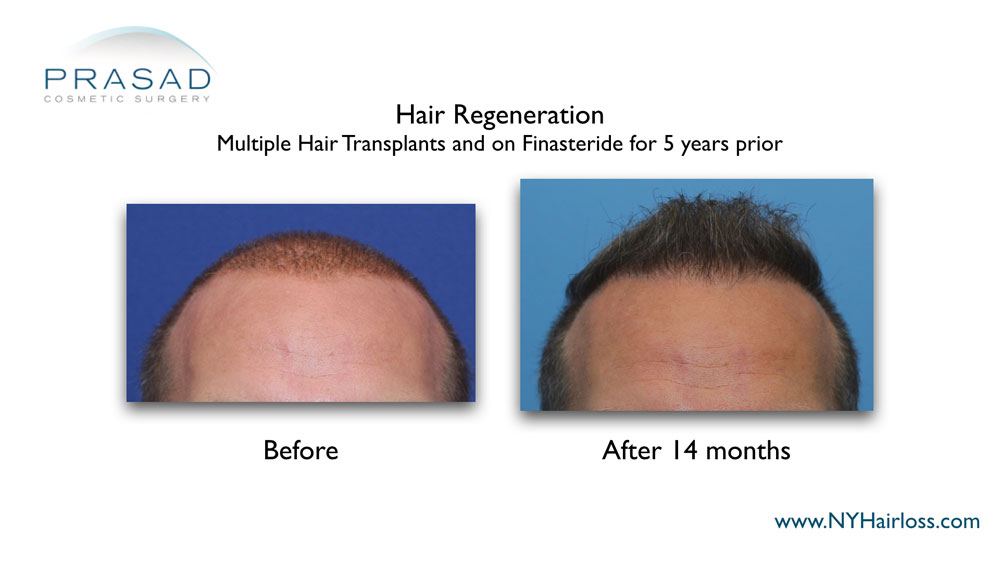 Thicker native hair at the frontal hairline after the Hair Regeneration treatment enabled better blending with thicker transplanted hair, so hair was more dense, and looked more natural.
This particular case demonstrates how native and transplanted hair density and thickness can still be improved, even years after previous hair transplants, and in cases of early and aggressive pattern hair loss.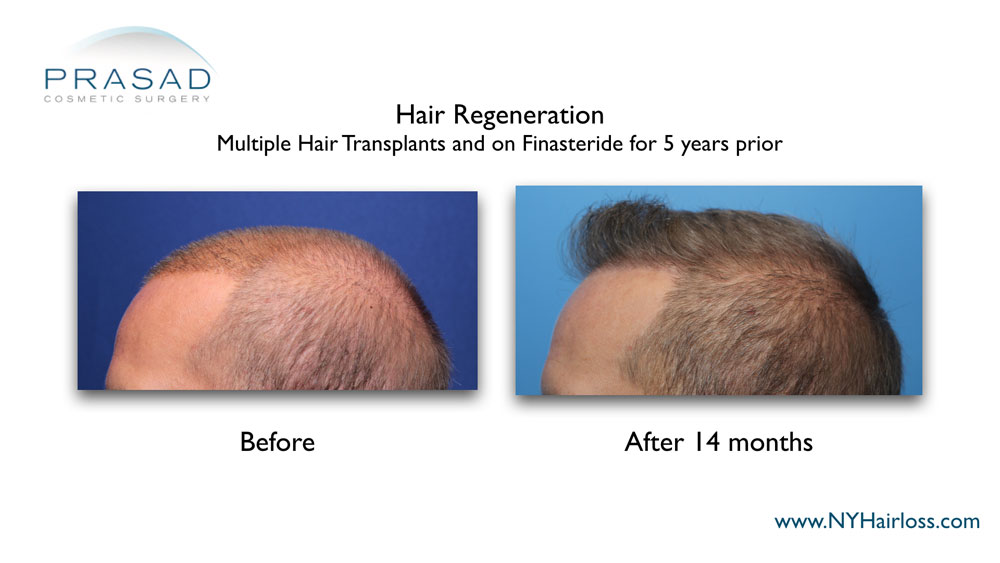 Multiple hair transplants with grafts placed far apart, and the continued thinning of native hair left this man with sparse hair density. With Hair Regeneration able to thicken grafted and thinning native hair to make overall density more even, he was able to grow his hair out to a longer style, and make his scalp look more natural.